What is the Impact of Brexit on Business for the UK?
[4-mins read]
How Does Brexit Affect Business?
Two questions; Many answers…
This article will look at the cultural implications, considerations, opportunities, and impact of Brexit on UK business.
Key Takeaways
Doing business with the US seems obvious but does remain more difficult than expected due to the cultural differences.
Companies that invest in getting their people culturally competent will have higher chances of success and will do better than their competition.
The growth markets will be Asia (including India) and South America. Two completely different cultural mindsets to do business with.
You get help from your accountant with your bookkeeping, why not get help with your cultural competence?
There is no doubt that the Brexit impact on business for the UK will be significant.
If you're unclear on what Brexit is, this 2.30-minute video shows you the highlights:
I won't bore you with a lot of statistics. You can find them elsewhere. Let me give you just two figures (source):
The value of export goods & services to continental Europe in 2016 (in fact the EU after Brexit): £241bn; down about 10% compared to 2006.
Trade growth with South Korea in 2016 was up by 100% (!) compared to 2010.
What's the point?
When it comes to the impact of Brexit on UK Business looking at the EU only it has gone down by about 11% over a time span of 10 years. And it is likely that it will keep on going down if new trade deals with the EU will have to be re-negotiated.
Big and small companies alike are bracing for the final moment when Brexit is a fact. The impact of Brexit on business in the UK will likely hurt all companies (source: here and here).
The Brexit impact on Business could, therefore, be an opportunity when you look at my second statistic: South Korea.
If the Business Isn't Europe, Then Where?
Well, I hope that the answer is clear: Outside of the EU. So, how what's the impact of Brexit on business in the UK? Likely business will be down with the EU, but, when done smart and skillful, can be up in other parts of the world. Let's look at two options: the USA and Asia (including India).
Brexit Impact on Business with the USA
In 2017 I've had some British clients who wanted to expand to the US. But with President Donald Trump taking office, decided not to do anything and just wait and see.
I'm not making any political statements here, for or against President Trump. All I'm saying is that the US is a very "natural" (not (culturally) neutral) market for the UK. The cultures are very comparable; not exactly the same.
Still doing business in the US for Brits will have its challenges. What could they be?
Finding the right people due to the high labor mobility
The "not invented here syndrome"
Not being taken seriously
…
How to do Business in the USA?
There is not one clear-cut answer to this.
Make it a "cool" place to work. A place that makes people feel not only comfortable but also a place that they will tell their friends and family about. It will appeal to American competitiveness: as in "my job is cooler than yours…".
Anything that is not made in the USA is seen as less… Ok, ok, it's not that black and white. Americans love anything that sounds French (doesn't sound Fromage a lot better than Cheese?). But in my experience, it does seem to be true that if it's not made in America, it is of inferior quality or inferior idea…

The trick is to make your idea seem like it comes from the US. Do you have a sales technique that works in Britain? It might work equally well in the US, as long as people buy into it. How do they buy into it? Show them that it's been used before in a successful American firm. Success also breeds Success here.

How to be taken seriously? Act with absolute conviction that what you have, what you think, and what you make are of absolute superior quality that has never existed before. And that Americans would lose out should they not adopt this idea, product, or service. Be like Margret Thatcher!
Impact of Brexit on UK Business with Asia
The Brexit impact on Business will probably give the best opportunities in Asia.
Why? Obviously because of the potential growth. So, how does Brexit affect business from the UK to the (far) East?
The impact of Brexit on business can be divided mainly into two cultural dimensions (click here for an explanation of the 4 primary cultural dimensions).
| | | | | |
| --- | --- | --- | --- | --- |
|   | Hierarchy | Loyalty | Goal Orientation | Predictability |
| UK | 38 | 90 | 65 | 36 |
| China | 80 | 28 | 68 | 25 |
| India | 74 | 48 | 65 | 43 |
| Singapore | 75 | 30 | 49 | 18 |
As you can see, all Asian countries score high on Hierarchy and low on Loyalty (=collectivistic). These are the main dimensions that differ. The business impact of Brexit in the UK and doing business in Asia can, therefore, be summarized like this:
Hierarchy: in Asian countries, the boss is the boss. Don't bypass the "chain of command". When negotiating, you'll likely not be sitting at the table with the ultimate decision-maker, so don't give away all your cards at once. Play Chess (=think moves ahead), not Checkers (=one straight line to your goal).
Loyalty: Work on relationships. Sounds obvious, but I guarantee you that 99.9% of UK companies don't do this. Make "happiness calls"; call your Asian counterpart to just find out how things are, not only when you need something. Realize that you will never be part of "them". And that's fine. You can still do business.
Further Reading
Keywords: Brexit impact on business; the impact of Brexit on UK business; how does Brexit affect business.
If you better want to understand what the chaos caused behind the Brexit, read this article.
Get a Taste of How Chris Presents, Watch his TEDx Talk
---
Call Direct: +32476524957
European Office (Paris) Whatsapp: +32476524957
The Americas (USA; Atlanta, GA; también en Español):  +1 678 301 8369
Book Chris Smit as a Speaker
If you're looking for an Engaging, Exciting, and Interactive speaker on the subject of Intercultural Management & Awareness you came to the right place.
Chris has spoken at hundreds of events and to thousands of people on the subject of Cultural Diversity & Cultural Competence.
This is What Others Say About Chris:
"Very Interactive and Engaging"
"In little time he knew how to get the audience inspired and connected to his story"
"His ability to make large groups of participants quickly and adequately aware of the huge impact of cultural differences is excellent"
"Chris is a dedicated and inspirational professional"
In addition, his presentations can cover specific topics cultural topics, or generally on Cultural differences.
Presentations can vary anywhere from 20 minutes to 2 hours and are given World Wide.
Book Chris now by simply sending an email. Click here to do so.
Read more about what Chris can do for you.
Percentage of People Rating a Presentation as Excellent

86%

86%

Rating the Presentation as Practical

89%

89%

Applicability of Chris' presentation

90%

90%
About Peter van der Lende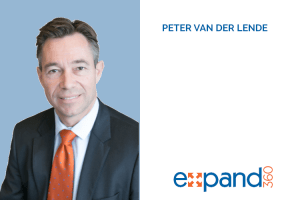 Peter has joined forces with Culture Matters.
Because he has years and years of international business development experience joining forces therefore only seemed logical.
Being born and raised in the Netherlands, he has lived in more than 9 countries of which most were in Latin America.
He currently lives in Atlanta, Georgia (USA) with his family.
You can find out more at https://expand360.com/
Or find out what Peter can do for you here.
Latest posts by Chris Smit
(see all)