Japanese versus Western culture; What are they?
What is considered Western culture?
First a list of what we (here at Culture Matters) consider Western countries (possibly skipping a couple):
Canada
USA
UK
Netherlands
Scandinavia
France
Germany
Northern Italy (not the south, which has a much more collectivistic culture)
What all these countries have in common is that they are Individualistic. On other cultural dimensions, they can/will differ (e.g. Hierarchy).
Japanese culture is known for its unique combination of traditional and modern ways of living. The country has a rich history and cultural heritage that is still very much practiced today. One of the biggest differences between Japanese and Western cultures is that Japan is a lot more collectivistic than Western cultures. In Japan, the group is more important than the individual, and the needs and wants of the community come first. This is reflected in the strong emphasis on e.g. teamwork, cooperation, and harmony.
Western culture is often characterized by being a lot more individualistic, which is the idea that people should be able to pursue their own interests and goals without being limited by the needs of the group. This is reflected in the emphasis on personal freedom (of opinion) and individual rights.
Indirect versus direct communication in Japanese versus Western culture
Another major difference between Japanese and Western cultures is the way in which they approach communication in general. In Japan, indirect communication is preferred and people often use subtle cues and nonverbal communication to get their message across. This is in contrast to the direct communication style of Western cultures, where people are more likely to speak their minds directly and literally. This is one of the most difficult differences to overcome when it comes to working with Japanese and Western cultures.
Art and Fashion
Japan is also known for its unique fashion and style, with traditional clothing such as the kimono and yukata are still being worn on special occasions. The country is also home to many well-known fashion designers, such as Yohji Yamamoto and Rei Kawakubo, to name just a few. Japan has a strong pop culture influence, especially in anime and manga. These forms of entertainment are hugely popular in Japan and have a large following around the world, also in the West.
Art in Western culture is varied and diverse (although the 19th-century impressionists were very much inspired and influenced by Japanese art), with many different styles and movements. Some of the most famous Western artists include Leonardo da Vinci, Michelangelo, Vincent Van Gogh, Pablo Picasso, etc. Western culture is also known for its contributions to music, with a wide range of styles and genres. The fashion industry in the west is also a major contributor to the world economy, and many famous fashion designers such as Chanel, Gucci, and Prada come from Western countries.
Companies like H&M and Primark are Western fashion makers but are not necessarily making designer clothes.
Easy to work with?
With whom is it easiest to work? Well, it depends on your viewpoint.
From a Japanese viewpoint, the Western individualistic style of communication can come across as cold, harsh, and (too much) in your face.
From a Western viewpoint, the Japanese can come across as "beating about the bush". This indirect way of communicating is very difficult to understand for a Western.
An important point to add is no one is better than the other. It is just different.
In conclusion, Japanese and Western cultures are very different in many ways, but both have their own unique and rich heritage.
Still, the biggest difference is that Japan has much more emphasis on collectivism and indirect communication, while Western cultures are characterized by individualism and direct communication.
Get a Taste of How Chris Presents, Watch his TEDx Talk
---
Call Direct: +32476524957
European Office (Paris) Whatsapp: +32476524957
The Americas (USA; Atlanta, GA; también en Español):  +1 678 301 8369
Book Chris Smit as a Speaker
If you're looking for an Engaging, Exciting, and Interactive speaker on the subject of Intercultural Management & Awareness you came to the right place.
Chris has spoken at hundreds of events and to thousands of people on the subject of Cultural Diversity & Cultural Competence.
This is What Others Say About Chris:
"Very Interactive and Engaging"
"In little time he knew how to get the audience inspired and connected to his story"
"His ability to make large groups of participants quickly and adequately aware of the huge impact of cultural differences is excellent"
"Chris is a dedicated and inspirational professional"
In addition, his presentations can cover specific topics cultural topics, or generally on Cultural differences.
Presentations can vary anywhere from 20 minutes to 2 hours and are given World Wide.
Book Chris now by simply sending an email. Click here to do so.
Read more about what Chris can do for you.
Percentage of People Rating a Presentation as Excellent

86%

86%

Rating the Presentation as Practical

89%

89%

Applicability of Chris' presentation

90%

90%
About Peter van der Lende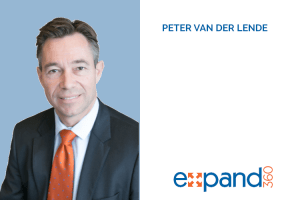 Peter has joined forces with Culture Matters.
Because he has years and years of international business development experience joining forces therefore only seemed logical.
Being born and raised in the Netherlands, he has lived in more than 9 countries of which most were in Latin America.
He currently lives in Atlanta, Georgia (USA) with his family.
You can find out more at https://expand360.com/
Or find out what Peter can do for you here.
Latest posts by Chris Smit
(see all)