Business Etiquette and the Do's and Don'ts Around Them
Almost every Business Etiquette (or do and don'ts in business) is different in different parts of the world. The question is often: Do we Kiss Bow or Shake Hands (this is actually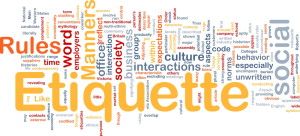 the title of a book; you can find a list of books here).
The problem is that most cultural do's and don'ts depend very much on the context. This means that a "Do" can become a "Don't" when the situation changes (e.g. from formal to informal), even if the people involved remain the same.
For an earlier article I've written on do's and don'ts and on the typical business etiquette, click here.
For instance, most of us who work internationally are familiar with the business etiquette to not give anything with your left hand in many Arab and Asian countries, right (the left hand is often used for cleaning oneself in those countries, hence you don't use your left hand to pass on something to someone else)?
A Business Etiquette from India
Well, one day I found myself in a situation where I could only use my left hand to give something to someone from India. I knew I should do this, but at that moment there just wasn't another way to do it.
So what I did was, when I handed this person whatever I was holding, apologize for what I did. I said something like: "Excuse the hand".  Whereby the Indian looked at me while accepting what I gave, and said: "It's OK, your left hand is closer to the heart". We both smiled.
Business Email Etiquette
When it comes to business email etiquette things are different again.
In the US being on a first name basis is very common, even when you've never seen a person as you might have when only communicating by email.
The British might be slightly more formal when it comes to business email etiquette. In addition, the British tend to "speak" and write in a sort of coded English using all kinds of understatements when communicating.
Countries like France and Germany take their business email etiquette very seriously. Calling someone by their first name is not done. At least not for a very long time.
And the list goes on and on about where culture has an influence on not only business email etiquette but also on general business etiquette.
The InfoGraphic
Below is an InfoGraphic that takes you on a trip around the world for lots of common business etiquette.
However, mind that they are very contextual, and might change when the situation changes, even if the actors involved remain the same…
Business Etiquette Around The World [Infographic] by the team at
CT Business Travel
An article on international business etiquette can be found here.
Here are 4 ideas you can use directly to up-your business etiquettes.
You can find country-specific articles here:
Get a Taste of How Chris Presents, Watch his TEDx Talk
---
Call Direct: +32476524957
European Office (Paris) Whatsapp: +32476524957
The Americas (USA; Atlanta, GA; también en Español):  +1 678 301 8369
Book Chris Smit as a Speaker
If you're looking for an Engaging, Exciting, and Interactive speaker on the subject of Intercultural Management & Awareness you came to the right place.
Chris has spoken at hundreds of events and to thousands of people on the subject of Cultural Diversity & Cultural Competence.
This is What Others Say About Chris:
"Very Interactive and Engaging"
"In little time he knew how to get the audience inspired and connected to his story"
"His ability to make large groups of participants quickly and adequately aware of the huge impact of cultural differences is excellent"
"Chris is a dedicated and inspirational professional"
In addition, his presentations can cover specific topics cultural topics, or generally on Cultural differences.
Presentations can vary anywhere from 20 minutes to 2 hours and are given World Wide.
Book Chris now by simply sending an email. Click here to do so.
Read more about what Chris can do for you.
Percentage of People Rating a Presentation as Excellent

86%

86%

Rating the Presentation as Practical

89%

89%

Applicability of Chris' presentation

90%

90%
About Peter van der Lende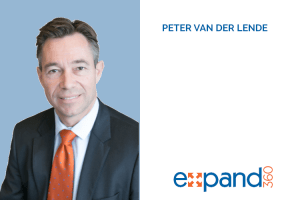 Peter has joined forces with Culture Matters.
Because he has years and years of international business development experience joining forces therefore only seemed logical.
Being born and raised in the Netherlands, he has lived in more than 9 countries of which most were in Latin America.
He currently lives in Atlanta, Georgia (USA) with his family.
You can find out more at https://expand360.com/
Or find out what Peter can do for you here.
Latest posts by Chris Smit
(see all)