Why Culture Awareness training matters
Conducting business successfully with or in different cultures can be impacted by factors such as: Why do people behave as they do?  How do they build and maintain relationships? How do they approach problem-solving?  How do they manage or delegate authority? Is the communication done in a low-context or high-context manner?
The inability to work effectively across cultural differences leads to misunderstandings and other communication problems that can be very costly in terms of business dealings. Moreover, cultural management difficulties or problems are crucial reasons for business failures.
Want more info? Click here to contact us. Here is an article illustrating that developing management skills do (!) work.
Here's why you should invest in Cultural Awareness Training:
Are you feeling the economic pinch? Your boss/shareholders/stakeholders telling you to cut an extra 10% or more on… right, on what? The quality of your decisions (=consulting) and/or the quality of your people (=training)? We can show you, with proven business cases how you can financially benefit from our cultural awareness training services.
Want more info? Click here to contact us.
WHY WORK WITH CULTURE MATTERS on Cultural Awareness Training?
We offer cultural awareness training can consist of the following services:
TRAINING PROGRAMS
Culture Matters provides training programs designed to create awareness of the critical role that culture plays when working with people from diverse backgrounds.  The programs also help to give participants insight both into their own and other cultures and how cultural differences affect behavior, reactions, assumptions, and expectations.  The training programs are tailored to participants' experience and work reality and can also be made culture-specific, as appropriate.
CONSULTING SERVICES
The team of experienced consultants at Culture Matters is available to partner with organizations to provide cross-cultural expertise and practical solutions for the many aspects of a business that are likely to impact and be impacted by cultural differences.  Culture Matters can help provide solutions in the areas of cultural due diligence, strategies for cross-cultural selling or negotiating, talent management, and retention, as well as managing multicultural teams.
INTERCULTURAL THINK TANK
The Culture Matters Think Tank conducts research and engages in advocating how the application of cross-cultural awareness and competencies can help all people to work effectively across cultures.  A marginal concept 30 years ago, cross-cultural and intercultural training has boomed into mainstream acceptance around the world.  We endeavor to be a thought leader in the field as well as to help promote the ways in which cross-cultural competencies can be effectively applied in the global business marketplace.
INTERCULTURAL MEDIATION
Culture Matters provides third-party services to assist parties or teams in conflicts arising from, or complicated by, cross-cultural differences.  The mediation process aims at helping the parties to understand one another as well as to create awareness of biases towards processes, persons, outcomes, and behaviors.  The goal of intercultural mediation is to ensure that parties or teams in conflict find mutually acceptable solutions.
ORGANIZATION DEVELOPMENT
In today's dynamic business environment, organizations frequently recognize the need for change concerning policies, systems, structures, and the skills and competencies of their workers.  Consequently, goals are set but the change often fails due to not knowing the proper course to take.  At the same time, when two organizations merge, the direction forward may be in view but the correct course to take is often obscured due to misunderstandings and disagreements.  Culture Matters can help businesses navigate their way to successful organizational change and development with culture audits and change management techniques.
EXPATRIATION AND REPATRIATION SERVICES
We offer both general and country-specific orientation services for individuals and their families who are taking an expatriate assignment or for those who are returning to their home countries. The services can be tailored to the individual needs to provide the most comprehensive preparation for an international assignment. Want more info? Click here to contact us.
Want to read more? Read this article about Cross-cultural management
Read here how easy it can be to become culturally competent
Read more on this article: https://culturematters.com/wp-admin/post.php?post=4702&action=edit
Get a Taste of How Chris Presents, Watch his TEDx Talk
---
Call Direct: +32476524957
European Office (Paris) Whatsapp: +32476524957
The Americas (USA; Atlanta, GA; también en Español):  +1 678 301 8369
Book Chris Smit as a Speaker
If you're looking for an Engaging, Exciting, and Interactive speaker on the subject of Intercultural Management & Awareness you came to the right place.
Chris has spoken at hundreds of events and to thousands of people on the subject of Cultural Diversity & Cultural Competence.
This is What Others Say About Chris:
"Very Interactive and Engaging"
"In little time he knew how to get the audience inspired and connected to his story"
"His ability to make large groups of participants quickly and adequately aware of the huge impact of cultural differences is excellent"
"Chris is a dedicated and inspirational professional"
In addition, his presentations can cover specific topics cultural topics, or generally on Cultural differences.
Presentations can vary anywhere from 20 minutes to 2 hours and are given World Wide.
Book Chris now by simply sending an email. Click here to do so.
Read more about what Chris can do for you.
Percentage of People Rating a Presentation as Excellent

86%

86%

Rating the Presentation as Practical

89%

89%

Applicability of Chris' presentation

90%

90%
About Peter van der Lende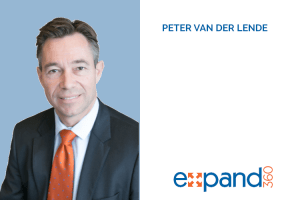 Peter has joined forces with Culture Matters.
Because he has years and years of international business development experience joining forces therefore only seemed logical.
Being born and raised in the Netherlands, he has lived in more than 9 countries of which most were in Latin America.
He currently lives in Atlanta, Georgia (USA) with his family.
You can find out more at https://expand360.com/
Or find out what Peter can do for you here.