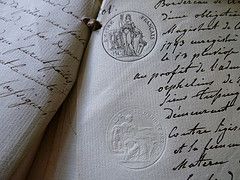 This is a personal story and experience when it comes to Uncertainty Avoidance in the Netherlands and Belgium.
In earlier posts on this topic, I have tried to describe what Uncertainty Avoidance is. Only last week I was confronted with the very practical experience when you're moving country. In this case a move from the Netherlands to neighboring country Belgium (more specifically it was my mother moving from Amsterdam to Brussels; moving closer to where I live :-)).
Moving Country is Complex
Anyone who has ever moved house will agree that moving house is:
Stressful
Complex
However, anyone who has ever moved country will confirm that the stress and complexity increase a significant number of times.
It is not just changing the address and communicating that to your Internet provider (for instance), ending your rent, and ending your different insurances (e.g. house and health insurance, just to name a few). I had to end several contracts in the Netherlands and start them all up in Belgium again.
What I did to let this process go as smoothly as possible for my mother is make a simple to-do list, and tick off whatever I had done. Simple and effective. In the end, it did the job!
Uncertainty Avoidance in the Netherlands and Belgium
The cultural make-up of the Netherlands and Belgium are very different on 3 of professor Geert Hofstede's dimensions of culture. For this post, I will only focus on Uncertainty Avoidance. The scores on this dimension for the two countries are as follows:
the Netherlands: M(iddle)
Belgium: H+ (very high)
For a complete overview of all dimensions and all countries click here.
Belgium's scores are significantly higher than the Netherlands. In the case of the country move that my mother recently did, this difference became very clear in a couple of ways.
Attestation and Signatures
Belgium (compared to the Netherlands) is the country of "Attests". For pretty much any official document you need an attestation. Usually, with a stamp (of some sort) and of course, your signature, plus you have to add "read and approved" in your own handwriting.
In organizing my Mom's medical insurance here in Belgium I got told by the Belgium authorities that I needed attestation from the institution that takes care of her pension in the Netherlands.
So when calling the Dutch pension institution to get the paperwork going, I asked the person on the other line if they could send me an Attest of the fact that my mother is indeed eligible to receive her pension.
The response was interesting: "I have heard of the word Attest, but I am not sure what it is or what to do with it."It brought a smile to my face. The Dutch just don't do Attestations…
This brings me to my other point: how easy it is to cancel all kinds of insurance, rent, medical insurance, etc. in the Netherlands.
The only one instance where my Mom had to actually physically be present to change her address from NL to B was at her ABN|AMRO bank office.
EVERYTHING else I was able to do remotely from Belgium. I canceled the rent for her apartment, I canceled her health insurance, other insurances, other banks, all her utilities, etc. Simply by sending an email, or making a phone call.
Only Different
The fact that I could organize 99% of the paperwork remotely for my mother, not needing a signature or anything, made it very easy and very fast.
On the other hand, it is a scary thought that apparently anyone can cancel pretty much everything for someone else in the Netherlands without written consent from the involved person.
I prefer the Belgian way. Even it takes more effort.
image by storebukkebruse

If you're interested to read more on the cultural differences between the Netherlands and Belgium, Click here. This is a long article in Dutch though.
Want to read more about Dutch culture, read this article.
A dedicated post on the Belgian management style can be found here.
Comments? Leave them at the end of this post
Get a Taste of How Chris Presents, Watch his TEDx Talk
---
Call Direct: +32476524957
European Office (Paris) Whatsapp: +32476524957
The Americas (USA; Atlanta, GA; también en Español):  +1 678 301 8369
Book Chris Smit as a Speaker
If you're looking for an Engaging, Exciting, and Interactive speaker on the subject of Intercultural Management & Awareness you came to the right place.
Chris has spoken at hundreds of events and to thousands of people on the subject of Cultural Diversity & Cultural Competence.
This is What Others Say About Chris:
"Very Interactive and Engaging"
"In little time he knew how to get the audience inspired and connected to his story"
"His ability to make large groups of participants quickly and adequately aware of the huge impact of cultural differences is excellent"
"Chris is a dedicated and inspirational professional"
In addition, his presentations can cover specific topics cultural topics, or generally on Cultural differences.
Presentations can vary anywhere from 20 minutes to 2 hours and are given World Wide.
Book Chris now by simply sending an email. Click here to do so.
Read more about what Chris can do for you.
Percentage of People Rating a Presentation as Excellent

86%

86%

Rating the Presentation as Practical

89%

89%

Applicability of Chris' presentation

90%

90%
About Peter van der Lende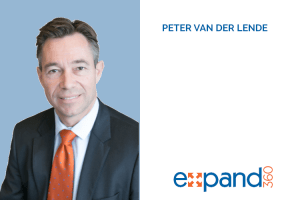 Peter has joined forces with Culture Matters.
Because he has years and years of international business development experience joining forces therefore only seemed logical.
Being born and raised in the Netherlands, he has lived in more than 9 countries of which most were in Latin America.
He currently lives in Atlanta, Georgia (USA) with his family.
You can find out more at https://expand360.com/
Or find out what Peter can do for you here.
Latest posts by Chris Smit
(see all)