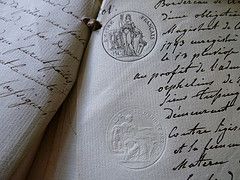 This is a personal story and experience when it comes to Uncertainty Avoidance in the Netherlands and Belgium.
In earlier posts on this topic I have tried to describe what Uncertainty Avoidance is. Only last week I was confronted with the very practical experience when you'e moving country. In this case a move from the Netherlands to neighboring country Belgium (more specifically it was my mother moving from Amsterdam to Brussels; moving closer to where I live :-)).
Moving Country is Complex
Anyone who has ever moved house will agree that moving house is:
Stressful
Complex
However anyone who has ever moved country will confirm that the stress and complexity increase a significant number of times.
It is not just changing the address and communicating that to your Internet provider (for instance), ending your rent, ending your different insurances (e.g. house and health insurance, just to name a few). I had to end several contracts in the Netherlands, and start them all up in Belgium again.
What I did to let this process go as smooth as possible for my mother is make a simple to-do list, and tick off what ever I had done. Simple and effective. In the end it did the job!
Uncertainty Avoidance in the Netherlands and Belgium
The cultural make-up of the Netherlands and Belgium are very different on 3 of professor Geert Hofstede's dimensions of culture. For this post I will only focus on Uncertainty Avoidance. The scores on this dimension for the two countries are as follows:
the Netherlands: M(iddle)
Belgium: H+ (very high)
For a complete overview of all dimensions and all countries click here.
Belgium scores significantly higher than the Netherlands. In the case of the country move that my mother recently did, this difference became very clear in a couple of ways.
Attestation and Signatures
Belgium (compared to the Netherlands) is the country of "Attests". For pretty much any official document you need an attest. Usually with a stamp (of some sort) and of course your signature, plus you have to add "read and approved" in your own handwriting.
In organizing my Mom's medical insurance here in Belgium I got told by the Belgium authorities that I needed an attest from the institution that takes care of her pension in the Netherlands.
So when calling the Dutch pension institution to get the paperwork going, I asked the person on the other line if they could send me an Attest of the fact that my mother is indeed eligible to receive her pension.
The reponse was interesting: "I have heard of the word Attest, but I am not sure what it is or what to do with it."It brought a smile on my face. The Dutch just don't do Attestations…
This brings me to my other point: how easy it is to cancel all kinds of insurances, rent, medical insurance etc. in the Netherlands.
The only one instance where my Mom had to actually physically be present to change here address from NL to B was at her ABN|AMRO bank office.
EVERYTHING else I was able to do remotely from Belgium. I cancelled the rent for her apartment, I cancelled her health insurance, other insurances, other banks, all her utilities, etc. Simply by sending an email, or making a phone call.
Only Different
The fact that I could organize 99% of the paperwork remotely for my mother, not needing a signature or anything, made it very easy and very fast.
On the other hand it is a scary thought that apparently anyone can cancel pretty much everything for someone else in the Netherlands without written consent from the involved person.
I prefer the Belgian way. Even it it takes more effort.
image by storebukkebruse

If you're interested to read more on the cultural differences between the Netherlands and Belgium, Click here. This is a long article in Dutch though.
Comments? Leave them at the end of this post
Latest posts by Chris Smit
(see all)