In terms of stereotyping the inhabitants of an entire nation, I can't think of people who are more subject to be boxed in than Americans. I will leave the classic clichés aside as they do not provide any meaningful insight or are simply not true. However, I think it is worthwhile focusing on American stereotypes in international business to extract some practical information on doing business in the USA with Americans.
American Stereotypes in International Business: Setting Goals
The land of opportunity is a phrase often used to refer to the USA and I actually do subscribe to this American stereotype in international business. It seems deeply rooted in the American culture to assume that high goals can be reached, more so than in other countries as I have experienced. Clearly, Americans follow a more opportunistic approach by setting high, sometimes even outrageous, goals and then figure out a way to get there while expecting and accepting to stumble through parts of the journey.
Beyond American Stereotypes in International Business
One of the differences between Americans and Europeans, especially the Germans, French or Dutch, is that Europeans are more cautious and seem to encourage the debate more. It is a way to establish consensus and to consider success and failure. Often, a step-by-step engineering approach is applied where obstacles are being discussed at each planned step prior to any execution. Even expressing serious doubts about successfully overcoming hypothetical obstacles is allowed, if not encouraged, in many European countries. American stereotypes in international business of course suggest a different approach: 'Just do it!'
American Stereotypes in International Business: The possibilities
The result of the more opportunistic approach in the USA, whereby high goals are set, is that Americans tend to think in terms of possibilities, not obstacles. From that perspective, of course, everything is possible. On more than one occasion have I observed the non-verbal (and sometimes verbal), reaction of Americans as a result of labeling an idea or suggestion as 'not possible' by people of other nationalities. The reactions vary from confusion and disbelief to astonishment or irritation.
American Stereotypes in International Business: The Reality
It is not surprising that American companies generally do better in the USA and that European companies outperform in European markets. Americans appear to apply speed more than Europeans in an effort to stay ahead of their fierce competition. That refers to American stereotypes in international business and is a hard-core reality. For foreign companies that aim at entering or expanding in the USA, success will depend on perseverance over multiple years and the ability to appropriately act and react with speed to opportunities and failures.
An article about "assumptions in international business" can be found here.
Trust is important in international business, read more about trust here.
An article about Dutch versus American culture can be found here.
Here is an article about American gun control.
Get a Taste of How Chris Presents, Watch his TEDx Talk
---
Call Direct: +32476524957
European Office (Paris) Whatsapp: +32476524957
The Americas (USA; Atlanta, GA; también en Español):  +1 678 301 8369
Book Chris Smit as a Speaker
If you're looking for an Engaging, Exciting, and Interactive speaker on the subject of Intercultural Management & Awareness you came to the right place.
Chris has spoken at hundreds of events and to thousands of people on the subject of Cultural Diversity & Cultural Competence.
This is What Others Say About Chris:
"Very Interactive and Engaging"
"In little time he knew how to get the audience inspired and connected to his story"
"His ability to make large groups of participants quickly and adequately aware of the huge impact of cultural differences is excellent"
"Chris is a dedicated and inspirational professional"
In addition, his presentations can cover specific topics cultural topics, or generally on Cultural differences.
Presentations can vary anywhere from 20 minutes to 2 hours and are given World Wide.
Book Chris now by simply sending an email. Click here to do so.
Read more about what Chris can do for you.
Percentage of People Rating a Presentation as Excellent

86%

86%

Rating the Presentation as Practical

89%

89%

Applicability of Chris' presentation

90%

90%
About Peter van der Lende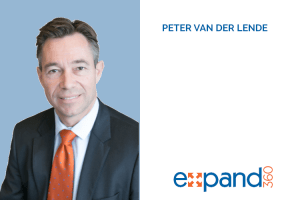 Peter has joined forces with Culture Matters.
Because he has years and years of international business development experience joining forces therefore only seemed logical.
Being born and raised in the Netherlands, he has lived in more than 9 countries of which most were in Latin America.
He currently lives in Atlanta, Georgia (USA) with his family.
You can find out more at https://expand360.com/
Or find out what Peter can do for you here.
Latest posts by Peter van der Lende
(see all)