In this article I want to talk specifically about:
[4-mins read]
Dutch culture vs American culture
American culture in more specifics
Cultural diversity in the United States; what does that mean?
The inspiration for this article came from a reader who asked me the question following question: "what problems could arise if a Dutch person would communicate with a North American customer base?"
Furthermore, I'll identify the differences between the US and the Dutch in the following ways:
Looking at the numbers (the scores on Hofstede's culture model)
Practical implications and my own experience
Some tips to consider
But first, watch this short 2-minute video

Dutch Culture vs American Culture
If we take Professor Geert Hofstede's model of culture as a base then the differences do not seem to be so big (which is true). However, there does seem to be a significant difference in one dimension that still causes a significant difference in how both cultures approach business.
For more on these dimensions, read this short article
Only on the dimension Goal Orientation, there is a significant difference (significant is any difference of 10 points or more). A difference that does cause friction when Dutch culture vs American culture work together.
However, the difference between the dimension Individualism is something that Dutch people might also notice. Most Dutch will find Americans in general superficial, and not real. This does not mean that Americans are un-real and superficial. It just means that Dutch people perceive Americans like that.
American Culture in More Specifics
American culture is the most individualistic culture in the world. The UK and Australia come close, but for many of us, it doesn't come as a surprise that American culture is very individualistic.
In addition, American culture is characterized as being very competitive, or Goal Oriented. Not only is there competition between companies, but competition on the work floor between colleagues is also very common. In general, this is seen as fair play; you be your best and I'll be my best. Let's see who is the best.
Finally, American companies are masters at collecting data and statistics from and about pretty much everything. This is not because they have such a strong need to structure everything. These data and numbers are used to beat the competition; they're used to win, which in American culture is very important. And to a Dutchman, winning is not really that important, since the Dutch are much more Process Oriented (with a score of 17)
Consider these examples:
As a Dutchman, you're strolling in a big US shopping mall. When you stop and stare into a shop, you're very quickly friendly greeted by an American working there with a "Hi, how are you?".
It's not that Americans are interested in how the Dutchman is really doing, it is just a friendly greeting. However, most Dutch find this way of greeting/communicating quite superficial.
Or this illustration about Dutch culture vs American culture: Americans use words like "awesome; great; fantastic; outrageous; etc." much more often than the Dutch do. For the Dutch, things are more "nice; ok; not too bad; etc."
Practical Implications; Dutch culture vs American culture in business
The practical implications of Dutch culture vs American culture (mainly the dimension Goal Orientation) will come down to the following items:
The Dutch are (very) consensus-driven, while the Americans are typically goal-driven (by the way, process-driven says nothing about how accurate this process is executed; the level of detail of a process is the 4th dimension: Predictability).
Americans are in general fast decision-makers, while the Dutch (being more consensus-driven) will take much longer.
Americans stick to a decision (unless changing it will provide a larger gain); the Dutch make their decisions using so-called Growing Insight ("Voortschreidend Inzicht" in Dutch).
Americans love statistics; not so much because they have a "need" for being accurate, but more to "beat" the competition and get personal gain.
Americans are good sellers; Dutch are good traders.
…
No doubt there are more so-called typical differences (if you know of a couple, please add them in the comments below!). But the differences mentioned above are all real and very practical.
So what should a Dutchman do to make his or her business efforts a success?
Some Practical Tips
Below are a number of tips that a Dutchman can do to let the business process go a bit smoother.
Be decisive and stick to your decision
Make your decision fast
Be accurate when it comes to numbers and statistics
Come up with impressive facts that you and/or your product or service will do for your American counterpart. In other words, "Sell"
Set goals (oh, and stick to them!)
Exaggerate what you can do and your product or service. Overstating is very normal in the US
There will be more tips to consider, also depending on your personal situation and context. But hopefully, these tips will be of some help to understand more of the differences between Dutch culture vs American culture.
Why you will find the Dutch everywhere.
Here is an article about American gun control.
Do you have more practical tips on Dutch culture vs American culture? Share them at the end of this post!
image by
Serfs UP ! Roger Sayles
Get a Taste of How Chris Presents, Watch his TEDx Talk
---
Call Direct: +32476524957
European Office (Paris) Whatsapp: +32476524957
The Americas (USA; Atlanta, GA; también en Español):  +1 678 301 8369
Book Chris Smit as a Speaker
If you're looking for an Engaging, Exciting, and Interactive speaker on the subject of Intercultural Management & Awareness you came to the right place.
Chris has spoken at hundreds of events and to thousands of people on the subject of Cultural Diversity & Cultural Competence.
This is What Others Say About Chris:
"Very Interactive and Engaging"
"In little time he knew how to get the audience inspired and connected to his story"
"His ability to make large groups of participants quickly and adequately aware of the huge impact of cultural differences is excellent"
"Chris is a dedicated and inspirational professional"
In addition, his presentations can cover specific topics cultural topics, or generally on Cultural differences.
Presentations can vary anywhere from 20 minutes to 2 hours and are given World Wide.
Book Chris now by simply sending an email. Click here to do so.
Read more about what Chris can do for you.
Percentage of People Rating a Presentation as Excellent

86%

86%

Rating the Presentation as Practical

89%

89%

Applicability of Chris' presentation

90%

90%
About Peter van der Lende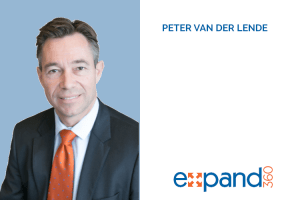 Peter has joined forces with Culture Matters.
Because he has years and years of international business development experience joining forces therefore only seemed logical.
Being born and raised in the Netherlands, he has lived in more than 9 countries of which most were in Latin America.
He currently lives in Atlanta, Georgia (USA) with his family.
You can find out more at https://expand360.com/
Or find out what Peter can do for you here.
Latest posts by Chris Smit
(see all)