The phrase 'Trust but Verify' was emphatically used by former US President, Ronald Reagan during his dialogues with Michael Gorbachev, then-leader of the Soviet Union. Reagan picked up the phrase from an American writer called Suzanne Massie, who told him that Russians like to talk in terms of proverbs and that 'Trust but Verify' was also commonly used by communist revolutionary Vladimir Ilich Ulyanov, also known as Lenin. Trust in international business is of course crucial. What about verifying and verifying what?
The Impact of the Unknown
When it comes to international business, the factor of the unknown can cause fear and mistrust, which in turn can lead to a paralyzing need for verification and more mistrust. Trust can be built more efficiently if one is willing to understand the other party. Accepting the way an international customer, provider or partner conducts business will increase the speed towards your success.
The Impact of Speed
Speed matters when launching or expanding into international markets. Many businesses that launch or expand internationally are small or medium-sized companies that can't sustain costly mistakes for an extended amount of time. The aspects of steady progress and sufficient trust need to be balanced during the process of international expansion. Trust in international business is however greatly impacted by cultural differences.
The Impact of the Known
When people say that building trust takes time, they actually refer to the fact that verification takes time. Reagan reduced the time to build trust through the guidance of an international expert like Massie. Reagan met Gorbachev for the first time in 1985. Only five years later, just after his presidency, he was greeted by Gorbachev with a sincere bear hug at his return to Russia. Culture matters. International experts matter.
The Impact of Trust
'Trust but Verify' is indeed a powerful proverb, because it contains both the elements of trust and time. Regarding international business, these two elements are crucial. Finding a trusted partner to support international expansion has an impact on both, as connections are turned into relationships and opportunities into revenues much faster.
An article about "assumptions in international business" can be found here.
Want to avoid the most common mistakes when working internationally? Read this article.
An article on international management expectations can be found here.
Get a Taste of How Chris Presents, Watch his TEDx Talk
---
Call Direct: +32476524957
European Office (Paris) Whatsapp: +32476524957
The Americas (USA; Atlanta, GA; también en Español):  +1 678 301 8369
Book Chris Smit as a Speaker
If you're looking for an Engaging, Exciting, and Interactive speaker on the subject of Intercultural Management & Awareness you came to the right place.
Chris has spoken at hundreds of events and to thousands of people on the subject of Cultural Diversity & Cultural Competence.
This is What Others Say About Chris:
"Very Interactive and Engaging"
"In little time he knew how to get the audience inspired and connected to his story"
"His ability to make large groups of participants quickly and adequately aware of the huge impact of cultural differences is excellent"
"Chris is a dedicated and inspirational professional"
In addition, his presentations can cover specific topics cultural topics, or generally on Cultural differences.
Presentations can vary anywhere from 20 minutes to 2 hours and are given World Wide.
Book Chris now by simply sending an email. Click here to do so.
Read more about what Chris can do for you.
Percentage of People Rating a Presentation as Excellent

86%

86%

Rating the Presentation as Practical

89%

89%

Applicability of Chris' presentation

90%

90%
About Peter van der Lende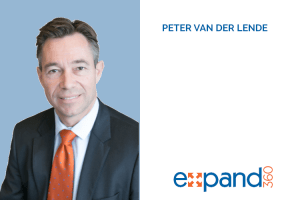 Peter has joined forces with Culture Matters.
Because he has years and years of international business development experience joining forces therefore only seemed logical.
Being born and raised in the Netherlands, he has lived in more than 9 countries of which most were in Latin America.
He currently lives in Atlanta, Georgia (USA) with his family.
You can find out more at https://expand360.com/
Or find out what Peter can do for you here.
Latest posts by Peter van der Lende
(see all)