The term 'economics' comes from the Ancient Greek oikos, which means 'house', and nomos, which stand for 'custom' or 'law'. In other words, economics is really a social science about the 'rules of the house'. Macroeconomics, microeconomics, business economics, international business. House rules. When talking about house rules in international business, we should immediately consider differences and, of course, assumptions in international business.
Smile or Not to Smile
The mandatory smile for Walmart employees was indicative of its international failure in Germany. The Chinese public did not quite get the do-it-yourself proposition from Home Depot. KLM Royal Dutch Airlines decided that cultural differences would not be part of its merger efforts with Alitalia. To smile or not to smile, is definitely the question. Indeed, these assumptions in international business did not quite work out well.
Bridging House Rules
International expansion, whether it is growing organically or through mergers and acquisitions, requires companies to recognize that each country, every industry, and all companies for that matter, have their own house rules. Understanding the clearly written rules and acknowledging the existence of 'invisible' cultural differences helps bridge those differences and enhances chances for success.
Flying Over the Gap
Of course, some companies succeeded with international expansion by flying over the gap. Energy drink Red Bull successfully launched in international markets through local grassroots branding instead of relying on 'traditional' mass-marketing campaigns or building partnerships with other local or international brands. However, not all companies have wings.
The Good Assumption
For international expansion to be successful, assuming that different house rules exist is a good assumption. That way companies with international ambitions can build strategies on solid ground. Assuming a gap allows for the possibility to build a bridge.
Trust is important in international business, read more about trust here.
An article on employee motivation can be found here.
An article on international management expectations can be found here.
Get a Taste of How Chris Presents, Watch his TEDx Talk
---
Call Direct: +32476524957
European Office (Paris) Whatsapp: +32476524957
The Americas (USA; Atlanta, GA; también en Español):  +1 678 301 8369
Book Chris Smit as a Speaker
If you're looking for an Engaging, Exciting, and Interactive speaker on the subject of Intercultural Management & Awareness you came to the right place.
Chris has spoken at hundreds of events and to thousands of people on the subject of Cultural Diversity & Cultural Competence.
This is What Others Say About Chris:
"Very Interactive and Engaging"
"In little time he knew how to get the audience inspired and connected to his story"
"His ability to make large groups of participants quickly and adequately aware of the huge impact of cultural differences is excellent"
"Chris is a dedicated and inspirational professional"
In addition, his presentations can cover specific topics cultural topics, or generally on Cultural differences.
Presentations can vary anywhere from 20 minutes to 2 hours and are given World Wide.
Book Chris now by simply sending an email. Click here to do so.
Read more about what Chris can do for you.
Percentage of People Rating a Presentation as Excellent

86%

86%

Rating the Presentation as Practical

89%

89%

Applicability of Chris' presentation

90%

90%
About Peter van der Lende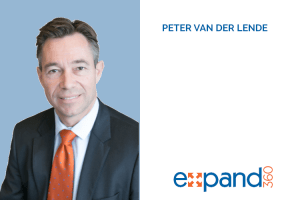 Peter has joined forces with Culture Matters.
Because he has years and years of international business development experience joining forces therefore only seemed logical.
Being born and raised in the Netherlands, he has lived in more than 9 countries of which most were in Latin America.
He currently lives in Atlanta, Georgia (USA) with his family.
You can find out more at https://expand360.com/
Or find out what Peter can do for you here.
Latest posts by Peter van der Lende
(see all)