International Business and Cultural Diversity
(part 2)
[4-min read]
International Business Development Is … International
"The Dutch like Italian Pizza and the Italians like Dutch football." With this unforgettable quote, the former Dutch CEO of KLM dismissed the cultural differences between the Italians at Alitalia and the Dutch at KLM. In 1999, KLM Royal Dutch Airlines and Alitalia embarked on an ambitious initiative to merge the two companies and form a larger European airline. Already in early 2000, the alliance was considered a failure. What happened?
International Business Development Is … Development
By emphasizing the word "development", an important variable gets introduced. The variable of time. "Development" suggests that effort is needed to find the right match, whether it is matching the right product for the demand or finding the right customer for the product. And, yes, finding the right merger candidate for international expansion.
A simple Google search on international mergers will tell you a frightening story: the majority fails, or possibly as bad, and some get stuck in a miserable marriage.
Defying Gravity in International Business and Cultural Diversity
Sending an email to a foreign email address doesn't mean that your international business expansion has been initiated. We, the writers of this article, were part of the KLM and Alitalia debacle 20 years ago and afterward developed international careers.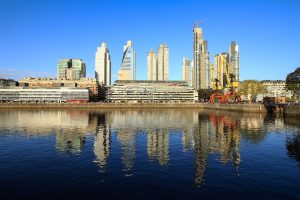 That experience allowed us to not only look back at the mentioned Dutch-Italian debacle more clearly, but it also made us become even blunter than the average Dutchman: "You cross borders, you bump into cultural differences". You may deny it or brush it off as irrelevant. Or, you may recognize it and not like it.
It doesn't matter. What does matter is International Business and Cultural Diversity.
"You can deny gravity, but that doesn't make it go away."
Mirror, Mirror …
Crossing borders simply means crossing cultures and inevitably cultural differences or cultural difficulties will become part of the environment.
If that is understood, from there it is an easy path forward. Right?
Unfortunately, fish discover water last. It is just hard to understand one's own culture while in it. It helps to create an understanding of the "other" culture before embarking on an international business mission, but it is even more important to understand one's own culture. Don't do as the Romans do when in Rome. Take a good look in the mirror and try to understand the cultural biases you may bring and avoid a mismatch by being prepared.
The Cost of 10 Minutes
KLM broke up its marriage with Alitalia during the honeymoon. The Dutch were relieved, and the Italians were flabbergasted. The official version by KLM for breaking up was that Alitalia was not moving fast enough with mutually agreed actions. But, as an observer described:
"The Dutch get nervous 5 minutes to 12, the Italians 5 minutes after 12".
The difference is 10 minutes and this serves as a metaphor for the massive overlooked difference in culture. What financial wizards can come up with is not necessarily a reflection of what "happens" out there. When it comes to expanding business internationally, you may get what you ask for, but not what you want; there's a huge difference between the two. KLM ultimately was found in violation of the agreement and was fined €150 million euro. Needless to say, that fine was only part of the divorce costs.
Take Steps Back to Make Progress
Now that we have established that International Business Development is an international -and therefore a cultural competence- process, now what?
The financial and legal stuff is the easy part because it is tangible. Experts, whether outsourced or not, can deal with it. But when it comes to the intangible dynamic of cultural differences, the answer is quite simple, yet not easy:
Stop.
Or better, take a step back. Even better, take steps back. You have to get yourself, ready for the next step. Because this part can't be outsourced. This is the international part that needs development. By understanding the other culture as well as your own, you eventually will save time and money. Simply realize this: International Business and Cultural Diversity matter.
Want to read more? Go here (Articles). Want to hear more? Go here (Podcast).
Keyword: International Business and Cultural Diversity
Or go directly to:
Cultural Differences in International Business (part 1)
An article about "assumptions in international business" can be found here.
Get a Taste of How Chris Presents, Watch his TEDx Talk
---
Call Direct: +32476524957
European Office (Paris) Whatsapp: +32476524957
The Americas (USA; Atlanta, GA; también en Español):  +1 678 301 8369
Book Chris Smit as a Speaker
If you're looking for an Engaging, Exciting, and Interactive speaker on the subject of Intercultural Management & Awareness you came to the right place.
Chris has spoken at hundreds of events and to thousands of people on the subject of Cultural Diversity & Cultural Competence.
This is What Others Say About Chris:
"Very Interactive and Engaging"
"In little time he knew how to get the audience inspired and connected to his story"
"His ability to make large groups of participants quickly and adequately aware of the huge impact of cultural differences is excellent"
"Chris is a dedicated and inspirational professional"
In addition, his presentations can cover specific topics cultural topics, or generally on Cultural differences.
Presentations can vary anywhere from 20 minutes to 2 hours and are given World Wide.
Book Chris now by simply sending an email. Click here to do so.
Read more about what Chris can do for you.
Percentage of People Rating a Presentation as Excellent

86%

86%

Rating the Presentation as Practical

89%

89%

Applicability of Chris' presentation

90%

90%
About Peter van der Lende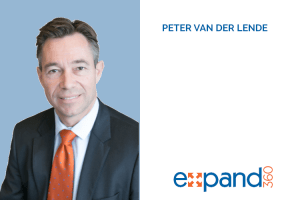 Peter has joined forces with Culture Matters.
Because he has years and years of international business development experience joining forces therefore only seemed logical.
Being born and raised in the Netherlands, he has lived in more than 9 countries of which most were in Latin America.
He currently lives in Atlanta, Georgia (USA) with his family.
You can find out more at https://expand360.com/
Or find out what Peter can do for you here.
Latest posts by Peter van der Lende
(see all)