What are International Mergers and Acquisitions?
[4-min read]
Of course the title: "international mergers and acquisitions" is clear; having said that, most of the so-called international mergers and acquisitions turn out not to be mergers, but rather… acquisitions.
In other words, companies generally do not "merge" but one company acquires the other company. There are many, many examples: Air France and KLM Royal Dutch Airlines. At the time the Dutch, at KLM, called this a merger while the French spoke about acquiring KLM as a partner airline (more on this later).
So, a merger of equals is rare; of course, there are exceptions.
Organizational Culture
Many of these so-called international mergers and acquisitions only go through economical due diligence. In other words, the internal (or external) accountants only look at the numbers (=economies of scale, reduction of the workforce, etc.).
Very few, if any, look at the cultural implications. Not only national cultural differences or implications, let alone organizational cultural implications.
The example of failed international mergers and acquisitions is by far longer than the successful ones. Here is a couple:
KLM (Dutch) & Alitalia (Italian): failed
Microsoft (American) & Nokia (Finnish): failed
KPN (Dutch) & Proximus (Belgian): failed
Daimler (German) & Chrysler (American): failed
…
The essential thing or point here is that you cannot change national culture but you can shape organizational culture.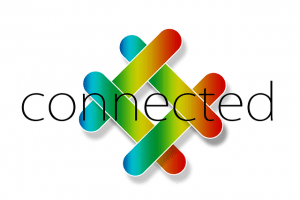 In other words, you can take a German out of Germany, but you cannot take Germany out of the German.
There are quite a number of companies that have changed their organizational or internal organizational culture. Here is an example:
Albert Heijn (a Dutch supermarket), years ago, if you would ask "where is the pepper?" they would reply "next to the salt". Now they drop everything they are doing at that moment and will walk you to where the pepper is. Not that the Dutch are internally (read: culturally) service friendly, but the organization (Ahold) changed the behavior of the people working there.
Many people talk about so-called company values. In our opinion only National cultures have values (that you cannot change); organizations have ways of working.
Was: Within borders

Across borders will be: Without borders?
What Could be the Intercultural Problems?
The reasons that international mergers and acquisitions fail are many; here is a couple.
Hierarchy: one of the most common problems; one culture scores high, the other country scores low (e.g. Air France & KLM).
Goal Orientation: one culture simply wants to "get on with it" (=Goal oriented) while the other culture is much more focused on reaching consensus (e.g. USA versus Sweden).
Predictability: this cultural dimension says something (among other related issues) about how much risk people in that culture are willing to take; the lower the score on this dimension, the more risk they are willing to take, and the higher the score the less risk (e.g. the UK (low score) versus Germany (high score).
International Mergers and Acquisitions; What are Your Take-Aways?
What can all of the above mean for you when you're dealing with international mergers and acquisitions?
Culture eats strategy for breakfast; I wish I had come up with this quote but unfortunately, the late Peter Drucker beat me to it. But what an excellent, simple, to the point, and oh-so-true statement.
The learning point is simple: Culture Matters. Also here.
Our prediction is that if you do not pay attention to the national cultural difference when you're considering international mergers and acquisitions, you're bound to fail. Period.
Should you want to read/listen more, go here [Podcast]
Read more about cultural differences in international business (part 2)
Trust is important in international business, read more about trust here.
Want to avoid the most common mistakes when working internationally? Read this article.
Get a Taste of How Chris Presents, Watch his TEDx Talk
---
Call Direct: +32476524957
European Office (Paris) Whatsapp: +32476524957
The Americas (USA; Atlanta, GA; también en Español):  +1 678 301 8369
Book Chris Smit as a Speaker
If you're looking for an Engaging, Exciting, and Interactive speaker on the subject of Intercultural Management & Awareness you came to the right place.
Chris has spoken at hundreds of events and to thousands of people on the subject of Cultural Diversity & Cultural Competence.
This is What Others Say About Chris:
"Very Interactive and Engaging"
"In little time he knew how to get the audience inspired and connected to his story"
"His ability to make large groups of participants quickly and adequately aware of the huge impact of cultural differences is excellent"
"Chris is a dedicated and inspirational professional"
In addition, his presentations can cover specific topics cultural topics, or generally on Cultural differences.
Presentations can vary anywhere from 20 minutes to 2 hours and are given World Wide.
Book Chris now by simply sending an email. Click here to do so.
Read more about what Chris can do for you.
Percentage of People Rating a Presentation as Excellent

86%

86%

Rating the Presentation as Practical

89%

89%

Applicability of Chris' presentation

90%

90%
About Peter van der Lende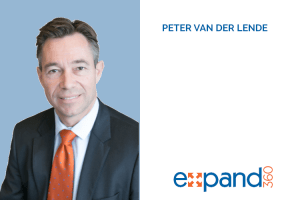 Peter has joined forces with Culture Matters.
Because he has years and years of international business development experience joining forces therefore only seemed logical.
Being born and raised in the Netherlands, he has lived in more than 9 countries of which most were in Latin America.
He currently lives in Atlanta, Georgia (USA) with his family.
You can find out more at https://expand360.com/
Or find out what Peter can do for you here.
Latest posts by Chris Smit
(see all)