Culture Matters in Retail​
[4-mins read]
I am strongly convinced that nothing (!) is culturally neutral. Not even humor. If nothing is culturally neutral then Retail isn't either. This makes the case that culture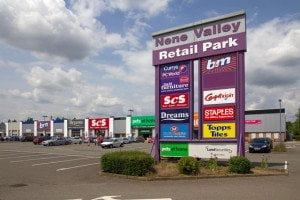 matters in retail too. It is not a training that Culture Matters offers (we offer other Cultural Awareness Training & eBooks).
Instead, here you will find a number of Do's & Don'ts typically aimed at Western retail stores catering to Asian shoppers (e.g. India, China, Japan, Taiwan, etc.). Mind you that India, China, Japan, Taiwan, and other countries are not the same. However, from a Western perspective, they are comparable.
Let me repeat this: Not the same but comparable. My intention in this article also is not to be complete, but rather to give you some ideas and make you aware that culture matters in retail as well.
Growing Middle Classes
The countries mentioned above all have a growing and growing middle class that becomes more affluent and global. Also, the cultural diversity in Western countries calls for a better understanding of cultural differences. How do you give the best possible service to a group of Chinese tourists? How to recognize the difference between a Japanese group and a Taiwanese group?
Get the Edge
With the increased competition and weak consumer confidence, it makes sense to have culturally aware staff running your retail store. Understanding what to do when, when dealing with people from other cultures can make the difference between buying and… well, not buying!
The Risk for You
What's the Risk? Well, the risk is that we over-simplify the cultural differences and/or make the differences too general. In other words, you might find an Arab customer being more British than the "average" Brit. Labeling people, therefore, is dangerous.
On the other hand, there is not much more we can do if we want to anticipate and give our clients the best service. Observing your clients before jumping to cultural conclusions is therefore really important. As well as asking where someone is from. This way you can easily find out if someone is from Taiwan or Japan for example.
Where is Status Important?
To many Asian and Arab cultures, Status is important. Status can be displayed in several ways:
The way you dress
What car do you drive and where you can park (privileged parking)
Whether you have to shop with others or can shop exclusive
How many staff is serving you
Do you get anything to eat or drink while you shop
And of course, buying expensive goods also shows your status
When serving Asian and Arab cultures, it makes sense to pay attention to this. Important to realize is that you should never point out all the extras you do for your clients. This should come across as an implicit service from your end.
Space to Shop
Many wealthy non-Westerns like the concept of exclusive shopping. The shop or the area where they shop is for them only. This doesn't only work for exclusive shopping. Western cultures tend to dislike being brought to a place where they "must" shop while Asian cultures tend to appreciate this much more. Extending your shopping hours might also be an idea. This emphasizes exclusivity as well.
Offer Discounts
I think we all know that when we go to a marketplace there is a good chance that you can get a discount if you ask for it. But when we buy in a normal store, cultures are different. Western cultures like discounts, but won't haggle over a loaf of bread. Asian cultures like discounts even more. Money is important. So be prepared to give discounts when asked. Replying with "this is a fair price" won't get you as far as "we normally don't give discounts, but for you, we'll make an exception."
Language
If there is no interpreter it makes sense to speak slower than you would otherwise. Avoid slang and jargon and use arms and legs to explain what you want to say. Nodding and specifically the word "Yes" doesn't mean the same in every culture.
I hope these ideas were of some use. Again, I'm not trying to be complete, because this list can be much longer. However, I hope you agree with me that culture matters in retail as well. The last thing I'd like to say about this is that sales is a contact sport that you play with people and individuals. And individuals can differ from their culture. So do be careful with generalizations.
As you can see, culture matters in retail as well.
Get a Taste of How Chris Presents, Watch his TEDx Talk
---
Call Direct: +32476524957
European Office (Paris) Whatsapp: +32476524957
The Americas (USA; Atlanta, GA; también en Español):  +1 678 301 8369
Book Chris Smit as a Speaker
If you're looking for an Engaging, Exciting, and Interactive speaker on the subject of Intercultural Management & Awareness you came to the right place.
Chris has spoken at hundreds of events and to thousands of people on the subject of Cultural Diversity & Cultural Competence.
This is What Others Say About Chris:
"Very Interactive and Engaging"
"In little time he knew how to get the audience inspired and connected to his story"
"His ability to make large groups of participants quickly and adequately aware of the huge impact of cultural differences is excellent"
"Chris is a dedicated and inspirational professional"
In addition, his presentations can cover specific topics cultural topics, or generally on Cultural differences.
Presentations can vary anywhere from 20 minutes to 2 hours and are given World Wide.
Book Chris now by simply sending an email. Click here to do so.
Read more about what Chris can do for you.
Percentage of People Rating a Presentation as Excellent

86%

86%

Rating the Presentation as Practical

89%

89%

Applicability of Chris' presentation

90%

90%
About Peter van der Lende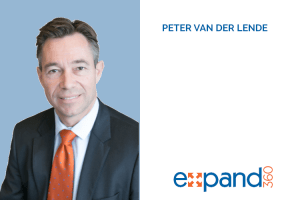 Peter has joined forces with Culture Matters.
Because he has years and years of international business development experience joining forces therefore only seemed logical.
Being born and raised in the Netherlands, he has lived in more than 9 countries of which most were in Latin America.
He currently lives in Atlanta, Georgia (USA) with his family.
You can find out more at https://expand360.com/
Or find out what Peter can do for you here.
Latest posts by Chris Smit
(see all)