Podcast: Play in new window | Download (Duration: 47:35 — )
Subscribe: Apple Podcasts | Android | Email | RSS
Working with a Virtual Assitant from the Philippines
About This Week's Guest
Nathan Hirsch
Nathan Hirsch is a 28-year-old serial entrepreneur who is an expert in hiring online and building eCommerce businesses.
He co-founded his first eCommerce company out of his dorm room in 2009 drop shipping products on Amazon.com and built it to sell over $25 million worth of product over 5 years.
While scaling, Nathan discovered the power of outsourcing and ended up building a remote army of freelancers.
In 2015, Nathan co-founded and became the CEO of FreeeUp, an online hiring marketplace that allows business owners fast access to a hand-picked network of top talent freelancers in eCommerce, digital marketing, web development, and much more who have already been vetted for skill, attitude, and communication.
FreeeUp interviews hundreds of freelancers each week and only allows the top 1% of applicants into the network. The company has been growing at rapid paces (500%+ YoY) and has quickly become a top destination to hire online for over 3,000 businesses around the world.
"Ask questions, meaning Information is power!"
His tips to become more culturally competent are:
Try new things; get out of your comfort zone
Ask questions; remember that information is power
Follow the local news and stay up to date. This way you can better relate to the locals and you show an interest in their world.
Interview Links
Links that are mentioned in this episode:
Website: http://freeeup.com/
In episode 30 of this podcast, I talk with Sunder P about working with a virtual assistant from the Philippines. Listen to it here.
In another podcast, I give my own take on working with a virtual assistant from the Philippines. Listen to it here.
---
You Can Also Listen to the Culture Podcast and Management Podcast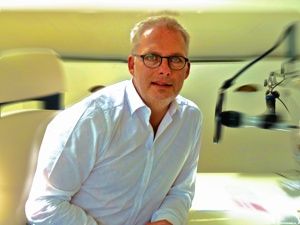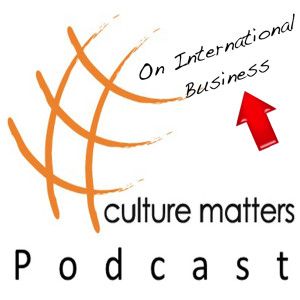 Build your Cultural Competence, listen to interesting stories, learn about the cultural pitfalls and how to avoid them, get the Global perspective here at the Culture Matters podcast on International Business.
We help you understand Cultural Diversity better by interviewing real people with real experiences.
Every episode there is an interview with a prominent guest, who will tell his or her story and share international experiences. Helping you develop your cultural competence. Welcome to this culture podcast and management podcast.
If you have a minute, please leave me an honest rating and review on iTunes by clicking here. It will help the visibility and the ranking of this culture podcast on iTunes immensely! A BIG THANK YOU!
Enjoy this FREE culture podcast!
Music: Song title - Bensound.com
I'm passionate about Cultural Difference. I have been helping organizations save time and money when they work Internationally for the last 19 years. I have had the fortunate opportunity to hold lectures, workshops, and consulting projects on this subject World Wide. It has made me understand my own culture much better, and appreciate the differences around the world.
I have a Master's Degree in Organisational Psychology and have lived in the USA, the Netherlands and, currently, in Belgium.
Thank you!

Chris Smit
Latest posts by Chris Smit (see all)