If you want your business to succeed, then diversity is something that you have to prioritize. Not only does diversity promote a culture of openness, but it also ensures that you have teams of people who think differently, encouraging a steady stream of fresh ideas. In fact, Boston Consulting Group's study on diversity in the US found that businesses with an "above-average diversity" on their teams report 19% more revenues and innovative products than those who score lower on diversity.
So, how do you create a diverse workplace? There are several options you can go with, such as conducting blind interviews and implementing cultural-sensitive policies. However, another option you can take is to hire freelancers.
Diversity in freelancing
The freelancing market is so big that you can hire people from anywhere in the world, and regardless of their background and demographic. For example, you can hire seniors with a sharp mind, people with disabilities with bright ideas, or people of different cultures with new perspectives. "Adding in the perspectives of people from around the world teaches me how to be productive on a whole new level," says Paul Estes, leader of Microsoft's Gig Economy freelance program.
If you're worried about the quality of the freelancers you hire, don't be. We once invited serial entrepreneur Nathan Hirsch for an interview, where he talked about his online freelancer marketplace "FreeUp." He attests that all the listed talent on the platform have already been vetted for skill, attitude, and communication. Other freelancer hiring marketplaces like Upwork and Toptal also have similar standards.
How to attract (and keep) freelancers?
Give them a competitive salary
One of the biggest factors that make any professional choose an opening is the job's offered salary. This is the same for freelancers. In Indian freelance writer Chhavi Agarwal's blog post, she shares that, no matter how hard things get, she would never accept a lower-paying job. Instead, she spends time looking for a generous client that recognizes the value of her work. Therefore, if you want to attract the best freelancers on the market, start by giving them a competitive salary.
Onboard them properly
Freelance positions may be temporary, but you have to treat them as part of your overall workflow. This starts with a thorough onboarding process—much like you would provide a full-time employee. A post by Verizon Connect about the gig economy in the UK, found that a lack of proper integration can impact the freelancers' performance in the long run, as it causes a lot of misunderstanding. Not only does this lower their morale, but it can also reduce customer satisfaction. Don't just give them a handbook; do a call and explain everything personally.
Offer them similar benefits
No laws mandate a company has to give freelancers anything aside from a salary. This is true across the world. However, an article on utilizing the gig economy from Entrepreneur states that you'll find that offering benefits alongside that can convince them to work with you long-term. Covering their insurance, for instance, shows that you care about their health. If they're contracted to stay with you for at least a year, then things like a holiday bonus will make them happy. Or, if the company is offering training and seminars, extend the offer to your freelancers.
Diversity is an important part of any successful workspace, and freelancers can help you achieve this. Just remember to treat them like full-time employees despite their contracted stay.
Submitted by writer Becca Tristan | For culturematters.com
 Source: Pexels [IMAGE: https://images.pexels.com/photos/5905849/pexels-photo-5905849.jpeg]
Get a Taste of How Chris Presents, Watch his TEDx Talk
---
Call Direct: +32476524957
European Office (Paris) Whatsapp: +32476524957
The Americas (USA; Atlanta, GA; también en Español):  +1 678 301 8369
Book Chris Smit as a Speaker
If you're looking for an Engaging, Exciting, and Interactive speaker on the subject of Intercultural Management & Awareness you came to the right place.
Chris has spoken at hundreds of events and to thousands of people on the subject of Cultural Diversity & Cultural Competence.
This is What Others Say About Chris:
"Very Interactive and Engaging"
"In little time he knew how to get the audience inspired and connected to his story"
"His ability to make large groups of participants quickly and adequately aware of the huge impact of cultural differences is excellent"
"Chris is a dedicated and inspirational professional"
In addition, his presentations can cover specific topics cultural topics, or generally on Cultural differences.
Presentations can vary anywhere from 20 minutes to 2 hours and are given World Wide.
Book Chris now by simply sending an email. Click here to do so.
Read more about what Chris can do for you.
Percentage of People Rating a Presentation as Excellent

86%

86%

Rating the Presentation as Practical

89%

89%

Applicability of Chris' presentation

90%

90%
About Peter van der Lende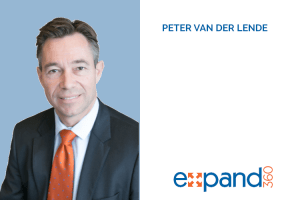 Peter has joined forces with Culture Matters.
Because he has years and years of international business development experience joining forces therefore only seemed logical.
Being born and raised in the Netherlands, he has lived in more than 9 countries of which most were in Latin America.
He currently lives in Atlanta, Georgia (USA) with his family.
You can find out more at https://expand360.com/
Or find out what Peter can do for you here.
Latest posts by Chris Smit
(see all)