International Project Management
[4-mins read]
Most people I meet during a Cultural Awareness Training work in some sort of International Project Management way.
International Project Management also seems to be expanding since more and more organizations move (parts of) their business outside their own country.
Question: What is the one thing that goes wrong most often when organizing an international project?

Answer:
Communication among different cultures.
Different styles of leadership and management.
How do people from different cultures deal with feedback?
Level of expected detail in the project plan.
Delegating downward & upward.
Dealing with time (think Italians versus Germans)
But before you read on, watch this short 3-minute song about the international project management blues…
Very often this off-shoring or outsourcing (leading to international project management) makes financial sense. And a decision like that is then easily taken. But the reality teaches us that it is not all that easy.
Different Cultures
Different cultures have different ways of working when it comes to international project management. I have had the opportunity to work with a big International Bank that outsourced a big chunk of its IT to India. Again, financially that made good sense, however, the people working on the projects were less happy. One quote I can remember from someone was "I get what I ask for, but I don't get what I want".
Of course, this is by no means any finger-pointing to any culture. It just illustrates that different cultures work differently. Also when it comes to international project management.
So How does it Work?
Below is an abstract way of looking at international project management. I've only mentioned 4 specific cultures in order not to lose the overview. The vertical axis is the amount or level of Action/Implementation a culture/country does. The horizontal axis is Time.
The countries are:
Germany
Belgium
USA/UK
Netherlands
Germany:
(the Green line) Project management in Germany: A smooth line. The Germans spend a relatively long amount of time planning how to implement what needs to be done. Typically Anglo Saxon cultures could wonder if the German actually does anything. If the German then replies: "I'm planning!"; The Americans/Brits could reply: "Planning? What good is that for?".
Belgium:
(the jagged Red line) The amplitudes of this line are a bit exaggerated, which is a limitation of PowerPoint (sorry). But the overall idea remains the same: Belgians have a need/urge to be specific and to plan things. However, the relatively high score on Hierarchy (compared to Germany) causes friction in the process, since a high score on Hierarchy brings with it lots of political "under the table" power struggles. In general, one could argue that all cultures that score relatively high on Hierarchy and Anxiety Avoidance have this same pattern.
USA/UK:
(the red "staircase" line) A typical illustration of "Trial & Error" approach. First, there is Action. If that does not give the desired results there is (a bit) of planning/thinking. Etc… this is how Americans made it to the Moon after JFK pledged to make it there before the '60s were over. Also, this explains the so-called Quick-start guides in Anglo Saxon user manuals: "Get started in 7 steps". If that does not work you can always revert back to the manual!
Dutch:
(the curly Blue line) This might look contradictory, but it actually is not. It shows the Dutch' need for consensus and for so-called "Growing Insight" (voortschrijdend inzicht). This gives the Dutch the possibility to come back to an earlier decision made. Something that drives all the other cultures mentioned mad.
"With this international project, I get what I ask for, but I don't get what I want".
Is International Project Management Simple?
Of course, the above image is an oversimplification of international project management. But at the core, it comes pretty close to the truth.
In addition, you can observe that all cultures mentioned do come together after the same amount of time (at the same point). This is to illustrate that one way of working is not better, it is just different!
An article on international management expectations can be found here.
What did I miss? Comments? Leave them at the end of this post
Get a Taste of How Chris Presents, Watch his TEDx Talk
---
Call Direct: +32476524957
European Office (Paris) Whatsapp: +32476524957
The Americas (USA; Atlanta, GA; también en Español):  +1 678 301 8369
Book Chris Smit as a Speaker
If you're looking for an Engaging, Exciting, and Interactive speaker on the subject of Intercultural Management & Awareness you came to the right place.
Chris has spoken at hundreds of events and to thousands of people on the subject of Cultural Diversity & Cultural Competence.
This is What Others Say About Chris:
"Very Interactive and Engaging"
"In little time he knew how to get the audience inspired and connected to his story"
"His ability to make large groups of participants quickly and adequately aware of the huge impact of cultural differences is excellent"
"Chris is a dedicated and inspirational professional"
In addition, his presentations can cover specific topics cultural topics, or generally on Cultural differences.
Presentations can vary anywhere from 20 minutes to 2 hours and are given World Wide.
Book Chris now by simply sending an email. Click here to do so.
Read more about what Chris can do for you.
Percentage of People Rating a Presentation as Excellent

86%

86%

Rating the Presentation as Practical

89%

89%

Applicability of Chris' presentation

90%

90%
About Peter van der Lende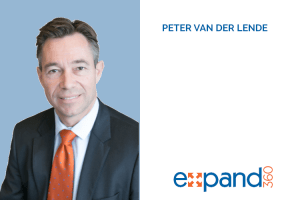 Peter has joined forces with Culture Matters.
Because he has years and years of international business development experience joining forces therefore only seemed logical.
Being born and raised in the Netherlands, he has lived in more than 9 countries of which most were in Latin America.
He currently lives in Atlanta, Georgia (USA) with his family.
You can find out more at https://expand360.com/
Or find out what Peter can do for you here.
Latest posts by Chris Smit
(see all)