Let's Talk About Humor in Culture
Consider this phrase: "If you ain't Dutch, you ain't much…"
Please, don't switch off, but please read on. Now ask yourself: is this funny or not? Chances are that it was, or it was not. In other words, it depends. On what? In your culture. Your cultural background determines what you consider funny or not funny. Let me explain.
Britain
Consider this photo below. You probably know this person (Mr. Bean). My question to you is: how would you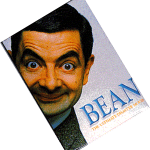 characterize the British sense of humor? So not per sé the Mr. Bean humor, or your personal humor preference, but the typical British keywords that describe that typical British humor. Chances are that you come up with items like Dry humor; Black humor; Cynical humor; Self-deprecating, etc. Maybe a few more or a few less.
The Netherlands
Now consider the person in the picture on the right. This is a Dutch comedian/presenter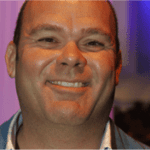 called Paul de Leeuw. Well known in the Netherlands. Now how would you describe "typical" Dutch humor, should you know any? Here are a few examples: Cynical; Usually over the top, with many or often sexual connotations; and diametrically opposed to British humor making fun of others (whether they're there or not). There could be more, but let's leave it at this.
And Finally…
Finally look at our last example on the left: German humor.
My experience is that most people (including the Germans!) will say or think something like: "they have no humor…" Now is this fundamentally true? Of course not. Germans have a sense of humor, just like everyone else. The only thing is that German humor is considered a serious matter. Humor in Germany has a time and place. These three countries are geographically very close to each other, and yet they all have a very different sense of humor. Considering the three examples just given, and considering the fact that humor, in general, is something you hopefully experience every day, my question to you is: If humor is already not Culturally neutral, is there anything that is Culturally neutral?
In my humble opinion and experience, there is nothing that is Culturally neutral. Not even humor in culture (nor is retail business, Brexit, football, etc). Read this article to watch a video about humor in culture.
Make sure you also listen to the podcast about humor and cultural differences.
Read an article here about humor and the impact on social media; what do we find funny?
I'm curious to hear your opinion or examples of possibly Culturally neutral examples. I haven't found them yet…
Get a Taste of How Chris Presents, Watch his TEDx Talk
---
Call Direct: +32476524957
European Office (Paris) Whatsapp: +32476524957
The Americas (USA; Atlanta, GA; también en Español):  +1 678 301 8369
Book Chris Smit as a Speaker
If you're looking for an Engaging, Exciting, and Interactive speaker on the subject of Intercultural Management & Awareness you came to the right place.
Chris has spoken at hundreds of events and to thousands of people on the subject of Cultural Diversity & Cultural Competence.
This is What Others Say About Chris:
"Very Interactive and Engaging"
"In little time he knew how to get the audience inspired and connected to his story"
"His ability to make large groups of participants quickly and adequately aware of the huge impact of cultural differences is excellent"
"Chris is a dedicated and inspirational professional"
In addition, his presentations can cover specific topics cultural topics, or generally on Cultural differences.
Presentations can vary anywhere from 20 minutes to 2 hours and are given World Wide.
Book Chris now by simply sending an email. Click here to do so.
Read more about what Chris can do for you.
Percentage of People Rating a Presentation as Excellent

86%

86%

Rating the Presentation as Practical

89%

89%

Applicability of Chris' presentation

90%

90%
About Peter van der Lende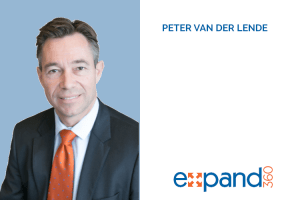 Peter has joined forces with Culture Matters.
Because he has years and years of international business development experience joining forces therefore only seemed logical.
Being born and raised in the Netherlands, he has lived in more than 9 countries of which most were in Latin America.
He currently lives in Atlanta, Georgia (USA) with his family.
You can find out more at https://expand360.com/
Or find out what Peter can do for you here.
Latest posts by Chris Smit
(see all)