Podcast: Play in new window | Download (Duration: 39:12 — 31.5MB)
Subscribe: Apple Podcasts | Android | Email | RSS
Back to Human
About This Week's Guest
Dan Schawbel
Dan Schawbel is a New York Times bestselling author, Partner and Research Director at Future Workplace, and the Founder of both Millennial Branding and WorkplaceTrends.com.
He is the host of "5 Questions with Dan Schawbel", a podcast where he interviews a variety of world-class human by asking them 5 questions in less than 10 minutes.
Dan's new book is called Back to Human: How Great Leaders Create Connection in the Age of Isolation.
"Let your own ideas and beliefs be challenged by others that have a very different opinion"
His tips to become more culturally competent is:
Make sure you travel to at least one new country each year.
Put yourself in a situation where you meet new people. Meeting the same people over and over again won't make you grow as an individual.
Read information that is outside of your normal scope.
Interview Links
Links that are mentioned in this episode:
---
You Can Also Listen to the Culture Podcast and Management Podcast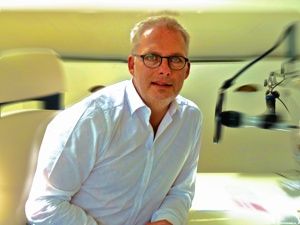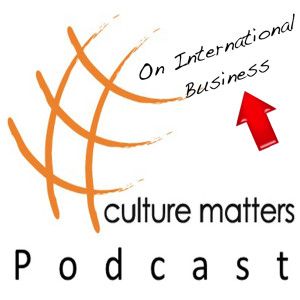 Build your Cultural Competence, listen to interesting stories, learn about the cultural pitfalls and how to avoid them, get the Global perspective here at the Culture Matters podcast on International Business.
We help you understand Cultural Diversity better by interviewing real people with real experiences.
Every episode there is an interview with a prominent guest, who will tell his or her story and share international experiences. Helping you develop your cultural competence. Welcome to this culture podcast and management podcast.
If you have a minute, please leave me an honest rating and review on iTunes by clicking here. It will help the visibility and the ranking of this culture podcast on iTunes immensely! A BIG THANK YOU!
Enjoy this FREE culture podcast!
Music: Song title - Bensound.com
I'm passionate about Cultural Difference. I have been helping organizations save time and money when they work Internationally for the last 19 years. I have had the fortunate opportunity to hold lectures, workshops, and consulting projects on this subject World Wide. It has made me understand my own culture much better, and appreciate the differences around the world.
I have a Master's Degree in Organisational Psychology and have lived in the USA, the Netherlands and, currently, in Belgium.
Thank you!

Chris Smit
Latest posts by Chris Smit (see all)