Podcast: Play in new window | Download (Duration: 47:35 — )
Subscribe: Apple Podcasts | Android | Email | RSS
How to Effectively Deal With Conflicts?
About This Week's Guest
Nate Regear
Nate Regier, Ph.D., is CEO and co-founding owner of Next Element, a global leadership training and certification firm specializing in communication and conflict skills.
He's an expert in social-emotional intelligence and leadership, positive conflict, neuropsychology, and group dynamics.
Regier is a co-developer of Next Element's Leading Out of Drama® training and coaching system, an LOD® master trainer, and Process Communication Model® certifying master trainer.
He is the co-author of Beyond Drama: Transcending Energy Vampires, and his just-released second book, Conflict Without Casualties: A Field Guide for Leading with Compassionate Accountability.
He's an enthusiastic dad and husband.
"Conflict is neither good nor bad; it's just how you deal with it that makes it so."
His tips to become more culturally competent are:
Start at open: Be honest about your motives and feelings (and respect others') to create a space where people can feel safe.
Discover and respect individual differences beneath culture, race, religion, gender, etc. Personality differences are universal and often account for why we see things differently.
Re-frame your relationship with conflict as an energy source for positive change. Treat people like they are worthwhile, capable, and accountable.
Interview Links
Links that are mentioned in this episode:
---
You Can Also Listen to the Culture Podcast and Management Podcast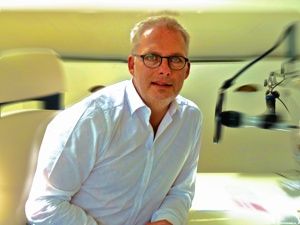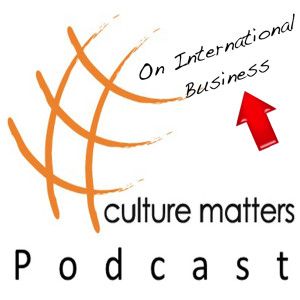 Build your Cultural Competence, listen to interesting stories, learn about the cultural pitfalls and how to avoid them, get the Global perspective here at the Culture Matters podcast on International Business.
We help you understand Cultural Diversity better by interviewing real people with real experiences.
Every episode there is an interview with a prominent guest, who will tell his or her story and share international experiences. Helping you develop your cultural competence. Welcome to this culture podcast and management podcast.
If you have a minute, please leave me an honest rating and review on iTunes by clicking here. It will help the visibility and the ranking of this culture podcast on iTunes immensely! A BIG THANK YOU!
Enjoy this FREE culture podcast!
Music: Song title - Bensound.com
I'm passionate about Cultural Difference. I have been helping organizations save time and money when they work Internationally for the last 19 years. I have had the fortunate opportunity to hold lectures, workshops, and consulting projects on this subject World Wide. It has made me understand my own culture much better, and appreciate the differences around the world.
I have a Master's Degree in Organisational Psychology and have lived in the USA, the Netherlands and, currently, in Belgium.
Thank you!

Chris Smit
Latest posts by Chris Smit (see all)