'Stop Making Sense' is a 1984 live concert movie and album of the American band 'The Talking Heads'. Just by combining the name of the band with the names of the album and some of its tracks, such as 'Burning Down the House', enough metaphorical material is provided for creating a story about international business.
Burning Down the House
The band's lead singer, David Byrne, explained at the time that the track 'Burning Down the House' started as an instrumental jam, during which he began singing nonsensical syllables over the music, until words started to fit with the rhythm. By their own admission, the Talking Heads' lyrics do not make any sense at all.
Talking Heads
The balance between talking and listening is crucial in any business, but probably even more so in an international environment. A talking head refers to a head just talking, like a news anchor, or someone who simply talks too much. A rehearsed story by a talking head may make sense to the talking head itself, but may not make any sense at all to its audience.
Create the Fit
David Byrne adjusted to music that came at him and made words fit, even though they did not form lyrics that made sense. He did the opposite of a talking head. He listened and adjusted. Metaphorically speaking, he stopped making sense and 'burned down the house of a talking head'. It worked, both for the band and the audience.
Stop Making Sense
In international business, it is even more important than in a domestic environment to listen, observe and adjust when necessary. While the client is not always right, neither is the provider. For companies that aim at international expansion, the best advice may very well be to stop making sense.
An article about "assumptions in international business" can be found here.
An article on international management expectations can be found here.
Get a Taste of How Chris Presents, Watch his TEDx Talk
---
Call Direct: +32476524957
European Office (Paris) Whatsapp: +32476524957
The Americas (USA; Atlanta, GA; también en Español):  +1 678 301 8369
Book Chris Smit as a Speaker
If you're looking for an Engaging, Exciting, and Interactive speaker on the subject of Intercultural Management & Awareness you came to the right place.
Chris has spoken at hundreds of events and to thousands of people on the subject of Cultural Diversity & Cultural Competence.
This is What Others Say About Chris:
"Very Interactive and Engaging"
"In little time he knew how to get the audience inspired and connected to his story"
"His ability to make large groups of participants quickly and adequately aware of the huge impact of cultural differences is excellent"
"Chris is a dedicated and inspirational professional"
In addition, his presentations can cover specific topics cultural topics, or generally on Cultural differences.
Presentations can vary anywhere from 20 minutes to 2 hours and are given World Wide.
Book Chris now by simply sending an email. Click here to do so.
Read more about what Chris can do for you.
Percentage of People Rating a Presentation as Excellent

86%

86%

Rating the Presentation as Practical

89%

89%

Applicability of Chris' presentation

90%

90%
About Peter van der Lende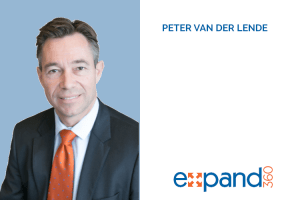 Peter has joined forces with Culture Matters.
Because he has years and years of international business development experience joining forces therefore only seemed logical.
Being born and raised in the Netherlands, he has lived in more than 9 countries of which most were in Latin America.
He currently lives in Atlanta, Georgia (USA) with his family.
You can find out more at https://expand360.com/
Or find out what Peter can do for you here.
Latest posts by Mariano Barquero
(see all)