Overcoming Language Barriers in International Business
Effective communication is vital when it comes to expanding your business overseas. As much as you are thinking of the cultural, financial, and legal considerations for your international business, you must also find a means to overcome language barriers as they are the most difficult challenge for a successful business relationship. Language is a means of communication that enhances comprehension of an effective business, and if not handled correctly, the company might be at a loss in establishing its brand image.
If communication is missing with your international customer and your team members, how do you intend to expand your brand? According to statistics, 40% of the world is monolingual, accounting for why most international business operations have suffered a significant setback. Do you wish to overcome language barriers as a multinational entrepreneur? Here are a few tips to get started.
Know the most spoken languages
After you must have concluded on the regions of the world you wish to expand your business to, the knowledge of their official language or the language that most people speak is crucial. A problem is easy to solve when the question of "what to do" is solved. For example, Switzerland has about four official languages; French, German, Romansh, and Italian; having background knowledge of these languages can help you and your team prepare for various linguistic diversity if you have a business in that environment. Knowing the languages spoken in your market allows you to learn the words peculiar to the system and makes you begin effective marketing campaigns in your customer's language. Knowing how to persuade customers in your market best is based on their tradition, what catches their attention, and most importantly, the language they speak.
Use of visual communication method
Visual communication is a straightforward and compelling communication method proven to be effective over time. Humans learn visual communication faster than any other communication form, which makes this an essential strategy for overcoming language barriers. You might encounter an issue in expressing what you have in your mind but showing a picture or diagram might be the way out. The use of signs, cue cards, and pictures can make customers accustomed to the market without speaking their language. You and your teammate don't necessarily have to be fluent in all languages, but learning the basics and signs attached to a language can go a long way to creating business relations. Using visual languages and learning the basics of a particular business environment helps you, your team members, and your customers coexist and succeed in a market.
Partner with a translation company
Partnering with a translation company is one of the most effective communication methods to overcome language barriers in online and offline international businesses; technology has left us with many options to communicate in different languages without knowing the language itself. You can decide to create a website for your business and design it to make your client select their desired language in which they prefer to communicate on the website. The website must have all major languages that your customers understand. Professional translation services can also be used to avoid language barriers in international business. They allow you to translate your content into different languages with less stress.
Language barriers can be a challenge to international business, but effective communication is critical in any step or method to overcome this struggle. Using a visual form, employing an interpreter, using technology, knowing the most spoken language in the business environment, and partnering with the translational company are powerful strategies to overcome these barriers.
Employ an interpreter
Businesses with a store or showroom where physical meetings can occur can hire an interpreter who helps translate the language between the customer and the producer. "People are 70% more likely to buy your products or services when they are presented in their native language. Having a professional translation partner is critical to break down language barriers and increase your international growth." state experts from U.S. Translation Company. Customers prefer to have an attendant; they can pour their desire and express themselves about what they want and how they plan to execute it. Having an interpreter prevents miscommunication and builds trust in a market. One of the primary criteria to consider before employing an interpreter is the ability to speak both languages fluently and efficiently. A local search for an interpreter in the desired area can also connect with the right translator. The use of interpreters has been in existence for a long time, and it is still instrumental in overcoming language barriers in international businesses.
A related article on culture, language, and poetry can be found here.
Read an article about the Euregio here (Belgium, the Netherlands, and Germany).
Webinar
if you're interested in following this free webinar; Check out  this page
Get a Taste of How Chris Presents, Watch his TEDx Talk
---
Call Direct: +32476524957
European Office (Paris) Whatsapp: +32476524957
The Americas (USA; Atlanta, GA; también en Español):  +1 678 301 8369
Book Chris Smit as a Speaker
If you're looking for an Engaging, Exciting, and Interactive speaker on the subject of Intercultural Management & Awareness you came to the right place.
Chris has spoken at hundreds of events and to thousands of people on the subject of Cultural Diversity & Cultural Competence.
This is What Others Say About Chris:
"Very Interactive and Engaging"
"In little time he knew how to get the audience inspired and connected to his story"
"His ability to make large groups of participants quickly and adequately aware of the huge impact of cultural differences is excellent"
"Chris is a dedicated and inspirational professional"
In addition, his presentations can cover specific topics cultural topics, or generally on Cultural differences.
Presentations can vary anywhere from 20 minutes to 2 hours and are given World Wide.
Book Chris now by simply sending an email. Click here to do so.
Read more about what Chris can do for you.
Percentage of People Rating a Presentation as Excellent

86%

86%

Rating the Presentation as Practical

89%

89%

Applicability of Chris' presentation

90%

90%
About Peter van der Lende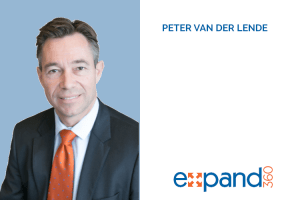 Peter has joined forces with Culture Matters.
Because he has years and years of international business development experience joining forces therefore only seemed logical.
Being born and raised in the Netherlands, he has lived in more than 9 countries of which most were in Latin America.
He currently lives in Atlanta, Georgia (USA) with his family.
You can find out more at https://expand360.com/
Or find out what Peter can do for you here.
Latest posts by Chris Smit
(see all)