He turned 80 recently. And however much an icon he is for Cubans, he is also mortal, meaning Fidel Castro will not live forever.

Being the longest reigning 'benevolent' dictator (since 1959) in the world, being in the news off and on whenever there was (another) quarrel with its neighbor the USA, the question arises, "Will life change for the Cubans after Fidel?"
From a Cultural perspective: No.
Here´s why:
First of all, Cuba is a country with a steep hierarchical society (high Hierarchy). This means that centralized power and institutions probably are there to stay. Since 1925 Fidel Castro is already the third dictator of Cuba. Their total period of reign covers 61 years! This means in a period of 100 years (1906 – 2006) only 39 years Cuba wasn't controlled by dictators. For which more than 10 years (1933 -1944) Cuba had a number of "puppet presidents" behind which the strong real power holders stood. And all the elected presidents had short periods of reign. There was in most cases some kind of 'scandal' that led to their fall. In other words, society is controlled by a few people, high up in the existing power pyramid or they gain and establish central power for a long period through uprise, "coups d'etat", revolution, etc.
Second, Cuba has a collectivistic society (low score on Individualism). This means that there are so-called in-groups and (implicitly) out-groups. The current rulers (Fidel is not alone, he has a family, typically a brother who most likely will succeed him) are such an in-group. Not necessarily limited to the Castro family, more so like a circle around the power holders. If you do not belong to that circle, you belong to the out-group. Plus, every in-group has certain (unwritten) rules that the group members should follow in exchange for a powerful position, protection, and comfortable life.
Third, there is open questioning if one can actually change the current socio-political situation in Cuba. In other words, people are uncertain if any changes will/can succeed. They are somewhat fatalistic. This is the link to the third cultural dimension: Uncertainty avoidance. The internal need for structure, rules, and stability.
Change of power outside the existing in-group will only take place through revolution. And the new power holders would come from the ranks of present Cubans living in the USA, they would establish again a centrally controlled power system.
So, No, Cuba will not change as a society where power is centralized, and where there are a few "haves" and many "have-nots".
Get a Taste of How Chris Presents, Watch his TEDx Talk
---
Call Direct: +32476524957
European Office (Paris) Whatsapp: +32476524957
The Americas (USA; Atlanta, GA; también en Español):  +1 678 301 8369
Book Chris Smit as a Speaker
If you're looking for an Engaging, Exciting, and Interactive speaker on the subject of Intercultural Management & Awareness you came to the right place.
Chris has spoken at hundreds of events and to thousands of people on the subject of Cultural Diversity & Cultural Competence.
This is What Others Say About Chris:
"Very Interactive and Engaging"
"In little time he knew how to get the audience inspired and connected to his story"
"His ability to make large groups of participants quickly and adequately aware of the huge impact of cultural differences is excellent"
"Chris is a dedicated and inspirational professional"
In addition, his presentations can cover specific topics cultural topics, or generally on Cultural differences.
Presentations can vary anywhere from 20 minutes to 2 hours and are given World Wide.
Book Chris now by simply sending an email. Click here to do so.
Read more about what Chris can do for you.
Percentage of People Rating a Presentation as Excellent

86%

86%

Rating the Presentation as Practical

89%

89%

Applicability of Chris' presentation

90%

90%
About Peter van der Lende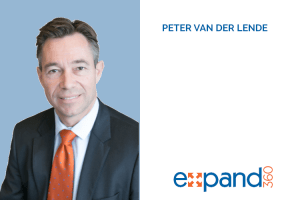 Peter has joined forces with Culture Matters.
Because he has years and years of international business development experience joining forces therefore only seemed logical.
Being born and raised in the Netherlands, he has lived in more than 9 countries of which most were in Latin America.
He currently lives in Atlanta, Georgia (USA) with his family.
You can find out more at https://expand360.com/
Or find out what Peter can do for you here.
Latest posts by Chris Smit
(see all)