We all know it matters: Culture.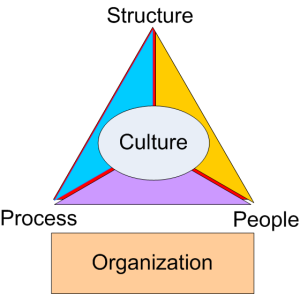 It matters, even more, when you're working internationally because then the different cultures play a role and can (and often do) disturb the workflow and communication processes.
That's what we call "National Cultural Differences".
The Other Side of the Same Coin
Why company culture matters are because it is the other side of the same culture-coin. If your organization is working internationally you will have both:
National Cultural Differences
Organizational Cultural Differences (that is if there are offices of the same organization in different countries)
You might wonder which one is dominant?
The answer is National Cultural Differences. In companies that have different offices around the world, the national culture will dominate the way people work.
That is not to say that there are no similarities between, say, IBM in the USA, and IBM in Sweden.
But since the Americans are more motivated by achieving goals than the Swedes are, setting sales targets for Swedes as would be done in the US would be a lot less effective; National culture dominates.
Values versus the Way We Work
Often I hear people talk about the "Values of an Organization".
A culture has values, but an organization has "a certain way of working" and doesn't have values.
Let me explain:
Examples of values are:
Ugly or beautiful
Good or bad
High hierarchy versus low hierarchy
Process-oriented versus goal-oriented
etc…
Examples of a certain way of working are:
Meetings start on time, or starting times are flexible
We have a clean desk policy
We celebrate Christmas together
etc…
Of course in any organization, there is the national culture present and the organization culture, so it is always a combination of values and ways of working.
Fast and Slow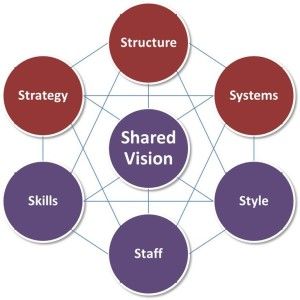 Consider the previous image, better known as the McKinsey 7S model or framework.
This framework conveniently displays the differences between the so-called "Fast" and "Slow" organizational culture components.
Shared Vision: This is centrally the organizational culture. All the other components lead to this shared vision & mission.
Skills: What people are able to do to accomplish the organizational goals.
Staff: The actual people working in the organization. But also what kind of people are working in the organization.
Style: The management style being used in the organization; and how people interact with each other.
Structure: How do communication lines run, including roles and responsibilities.
Systems: The tools people use to make the organization work, including its infrastructure.
Strategy: The alignment of the organization in order to achieve its objectives.
As you can see in the image, two colors are used.
The red-ish color indicates the so-called Fast variables; management can relatively easily change the strategy, structure, and systems used in an organization. However, changing any of those three red variables will not necessarily change the result of what an organization is trying to achieve.
For that to happen, you need to address the purple-ish variables as well; the so-called Slow variables. Of those Skills is the easiest to change (you can train & teach people), or you can hire people with certain necessary skills. Finding the right people to get things done is not always easy, let alone changing the style and atmosphere in an organization.
This is Why Company Culture Matters
Often management only changes one or more of the Fast variables, hoping that the company will follow (that is the people of course). If they don't, management might try another strategy, system, or change the organizational structure.
Not very often does management look at the picture from a holistic viewpoint; taking all seven factors into account in order to achieve its goals.
And in order to achieve your goals and have happy people, paying attention to all those factors is important. That's why company culture matters!
An infographic on organizational culture can be found here.
Tell Me What You Think!
If you want to know why company culture matters in your situation, get in touch with me or leave a comment below this article now.
The Culture Matters Podcast on International Business & Management Podcast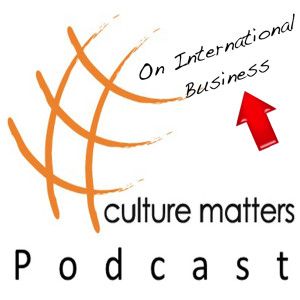 Build your Cultural Competence, listen to interesting stories, learn about the cultural pitfalls and how to avoid them, and get the Global perspective here at the Culture Matters podcast on International Business.
We help you understand Cultural Diversity better by interviewing real people with real experiences.
Every episode there is an interview with a prominent guest, who will tell his or her story and share international experiences. Helping you develop your cultural competence. Welcome to this culture podcast and management podcast.
If you have a minute, please leave me an honest rating and review on iTunes by clicking here. It will help the visibility and the ranking of this culture podcast on iTunes immensely! A BIG THANK YOU!
Enjoy this FREE culture podcast!
Music: Song title - Bensound.com
Get a Taste of How Chris Presents, Watch his TEDx Talk
---
Call Direct: +32476524957
European Office (Paris) Whatsapp: +32476524957
The Americas (USA; Atlanta, GA; también en Español):  +1 678 301 8369
Book Chris Smit as a Speaker
If you're looking for an Engaging, Exciting, and Interactive speaker on the subject of Intercultural Management & Awareness you came to the right place.
Chris has spoken at hundreds of events and to thousands of people on the subject of Cultural Diversity & Cultural Competence.
This is What Others Say About Chris:
"Very Interactive and Engaging"
"In little time he knew how to get the audience inspired and connected to his story"
"His ability to make large groups of participants quickly and adequately aware of the huge impact of cultural differences is excellent"
"Chris is a dedicated and inspirational professional"
In addition, his presentations can cover specific topics cultural topics, or generally on Cultural differences.
Presentations can vary anywhere from 20 minutes to 2 hours and are given World Wide.
Book Chris now by simply sending an email. Click here to do so.
Read more about what Chris can do for you.
Percentage of People Rating a Presentation as Excellent

86%

86%

Rating the Presentation as Practical

89%

89%

Applicability of Chris' presentation

90%

90%
About Peter van der Lende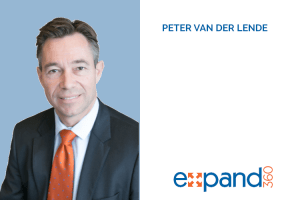 Peter has joined forces with Culture Matters.
Because he has years and years of international business development experience joining forces therefore only seemed logical.
Being born and raised in the Netherlands, he has lived in more than 9 countries of which most were in Latin America.
He currently lives in Atlanta, Georgia (USA) with his family.
You can find out more at https://expand360.com/
Or find out what Peter can do for you here.
Latest posts by Chris Smit
(see all)