Imagine this setting: A small company consisting of about 8 people. They busy themselves with interim services (finding and placing candidates within companies). All this is in the country Belgium. Most of them work remotely. There is not really one office, and most communication is done by phone and/or e-mail. Seems pretty efficient, doesn't it? That's what I thought too until I got this story from one of the people working there.
It turns out that there was a problem with receiving emails from this particular person (can't reveal the name). Not much of a problem and is technically easily fixed. The technical part is and was not the problem. What turned out to be the case is that the Managing Directors were receiving emails in blind copy (Bcc) of everything that everybody either received or sent. So much for (the right?) for privacy.
Ok, from a cultural point of view.
What's the cultural make-up of Belgium according to Professor Geert Hofstede? I'll list the first four dimensions:
Power Distance: 65
Individualism: 75
Masculinity: 54
Uncertainty Avoidance: 89
Which dimensions make the most sense in explaining this behavior by the 2 bosses (the reading of all emails sent and received by their employees)? My best pick would be Power Distance and Uncertainty Avoidance.
Why Power Distance?
Belgium's scores are culturally relatively high on dimensions 1 and 2. The consequence is that most Belgians will do what their boss tells them to do. In other words, they will accept (not necessarily respect) their boss. In addition, Belgians are quite Individualistic. Meaning in this case that they also have an "agenda" of their own. The combination of the two (dimensions 1 & 2) makes that when a Belgian subordinate accepts the assignment of their boss, ánd their own "agenda" doesn't "support" this, they might follow their own agenda in the case the boss is not paying attention (or "inspecting" what they do). So, as a boss, you're better off knowing what your people are doing all the time. Hence the screening of all the emails by the two bosses in this company (and they did screen ALL emails!).
Why Uncertainty Avoidance?
Simply put, in order to (in this case almost literally) avoid the uncertainty of not knowing what "others" are doing it is best to always know everything. In countries that score high on this dimension, people will pick up their mobile phones and answer any and all calls even when they're in meetings. In the above-mentioned company reading all sent and received emails was an easy way to "know" what others were doing.
Should you want to read an article on cultural similarities that can lead to cultural difficulties, read this case study.
Do you have a simlar experience? Please put your comments here below!
Get a Taste of How Chris Presents, Watch his TEDx Talk
---
Call Direct: +32476524957
European Office (Paris) Whatsapp: +32476524957
The Americas (USA; Atlanta, GA; también en Español):  +1 678 301 8369
Book Chris Smit as a Speaker
If you're looking for an Engaging, Exciting, and Interactive speaker on the subject of Intercultural Management & Awareness you came to the right place.
Chris has spoken at hundreds of events and to thousands of people on the subject of Cultural Diversity & Cultural Competence.
This is What Others Say About Chris:
"Very Interactive and Engaging"
"In little time he knew how to get the audience inspired and connected to his story"
"His ability to make large groups of participants quickly and adequately aware of the huge impact of cultural differences is excellent"
"Chris is a dedicated and inspirational professional"
In addition, his presentations can cover specific topics cultural topics, or generally on Cultural differences.
Presentations can vary anywhere from 20 minutes to 2 hours and are given World Wide.
Book Chris now by simply sending an email. Click here to do so.
Read more about what Chris can do for you.
Percentage of People Rating a Presentation as Excellent

86%

86%

Rating the Presentation as Practical

89%

89%

Applicability of Chris' presentation

90%

90%
About Peter van der Lende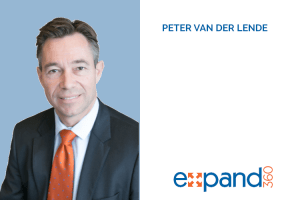 Peter has joined forces with Culture Matters.
Because he has years and years of international business development experience joining forces therefore only seemed logical.
Being born and raised in the Netherlands, he has lived in more than 9 countries of which most were in Latin America.
He currently lives in Atlanta, Georgia (USA) with his family.
You can find out more at https://expand360.com/
Or find out what Peter can do for you here.
Latest posts by Chris Smit
(see all)