Cultural Awareness Training Webinar.

All for free.
I don't think anyone else in my line of business gives free cultural awareness training for free. Let alone easy to attend webinars.
This webinar is meant for everyone who wants to understand other cultures better and wants to invest time in themselves to become more culturally competent.
From wherever you are, simply log on at the time of the webinar and attend.
You can ask me any question pertaining to cultural difference. And that for a whole hour.
What will you learn during this cultural awareness training? (or if you're ready to sign up, simply click the button below…)
What You Will Get Out Of This Cultural Awareness Training Web-Clinic:
Understand what diversity / culture is and how you can benefit from managing it well
Learn how you can recognize the importance of cultural diversity
An introduction to some basic culture-scenarios you're facing
Implications of Cultural Difference on your business
Actionable suggestions on how you can improve intercultural communications
The ability to ask all your Questions about different cultures
Date: November 24, 2016
Duration:  ±1 Hour!
(and if it isn't for you, send it to a friend! You can use the sharing button on the Left (from Twitter to Email). Thanks!)
And if I can't answer your question during the webinar, we'll simply schedule a one-on-one Skype meeting. And guess what? That is also free.
Why do I do This?
I really truly believe that Culture Matters. There's a reason that my company is called Culture Matters. Because, well, Culture Matters.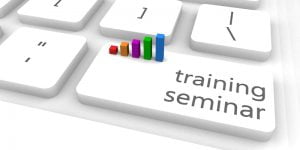 And I think that if you're working internationally you will always face cultural differences.
And where there are cultural differences there is friction.
And where there is friction there is:
Frustration
Loss of valuable time
Loss of money
Etc…
Ready to sign up? Click the button below.
For Whom is This Webinar?
This cultural awareness training is for everyone, young, old, educated, not educated, boy, girl, men, women… who is interested in learning more about cultural differences.
So go ahead and sign up.
Looking forward to seeing you at the webinar!
I'm passionate about Cultural Difference. I have been helping organizations save time and money when they work Internationally for the last 19 years. I have had the fortunate opportunity to hold lectures, workshops, and consulting projects on this subject World Wide. It has made me understand my own culture much better, and appreciate the differences around the world.
I have a Master's Degree in Organisational Psychology and have lived in the USA, the Netherlands and, currently, in Belgium.
Thank you!

Chris Smit
Latest posts by Chris Smit (see all)