Doing Business in Dubai
Let's start at the beginning. Doing business in Dubai is not (!) about:
Understanding the local law (and you should always respect it of course)
Knowing all the tax rules and tax breaks you can get
It is not about making money (what I mean with this is that if you do your business well, the money will come. Trust me)
Hiring the right people (although that is important of course)
Inspirational Leadership (out of the list here, this is the most important)
What is doing business in Dubai about then? The make or break factor is whether you understand the local culture or rather ALL local cultures in Dubai and if you are culturally competent to deal with them. Information about local law and regulations is something that you can easily find by finding a good accountant and tax advisor. If you understand the local culture and are culturally competent you will be able to hire the right people and you will know how to adjust your management style to get the most out of them. But if you don't understand the Dubai culture then doing business won't be that easy.
What Does Wikipedia say?
On its 4,114 km2 (1,588 sq mi) live over 2.1 million people
Dubai has relatively little oil compared to Abu Dhabi
It has the tallest building in the world, the Burj Khalifa
Soon it will have the biggest and busiest airport in the world
It has the only 7-star hotel in the world, the Burj al Arab
And much more (source: https://en.wikipedia.org/wiki/Dubai)
So if it is the Culture…
So what does this Dubai culture look like?
The thing is, that Dubai is a truly multi-cultural society, where cultures do not easily mix. So what you have are overall four different cultures making the whole Dubai business work.
At the top, there are the Emirates themselves (about 15% of the population). Generally, they are in top management positions in business and/or government
The largest Western World expat group is the British with about 5% of the population. The Brits and other Western cultures can mainly be found in higher management positions
Indians take up 51%. By far the biggest workforce in Dubai. From management to workers to restaurant owners etc. The Indians, together with the Pakistanis and Bangladeshis keep Dubai running
Pakistanis take up 16%
Bangladeshis take up 9%
Filipinos take up 3%. For some reason, the Filipinos are often found working in hotels and other hospitality industry sectors.
If you consider the number above you can see that you're actually working with 6 cultures at the same time because if you're doing business in Dubai you want to keep an eye on what's happening every step of the way. At least at the beginning of setting up your business. This article is part of a two-page article on doing business in Dubai. Click here for part two.
In the meantime, if you're interested in becoming more culturally competent in Dubai: Get in touch.
Get a Taste of How Chris Presents, Watch his TEDx Talk
---
Call Direct: +32476524957
European Office (Paris) Whatsapp: +32476524957
The Americas (USA; Atlanta, GA; también en Español):  +1 678 301 8369
Book Chris Smit as a Speaker
If you're looking for an Engaging, Exciting, and Interactive speaker on the subject of Intercultural Management & Awareness you came to the right place.
Chris has spoken at hundreds of events and to thousands of people on the subject of Cultural Diversity & Cultural Competence.
This is What Others Say About Chris:
"Very Interactive and Engaging"
"In little time he knew how to get the audience inspired and connected to his story"
"His ability to make large groups of participants quickly and adequately aware of the huge impact of cultural differences is excellent"
"Chris is a dedicated and inspirational professional"
In addition, his presentations can cover specific topics cultural topics, or generally on Cultural differences.
Presentations can vary anywhere from 20 minutes to 2 hours and are given World Wide.
Book Chris now by simply sending an email. Click here to do so.
Read more about what Chris can do for you.
Percentage of People Rating a Presentation as Excellent

86%

86%

Rating the Presentation as Practical

89%

89%

Applicability of Chris' presentation

90%

90%
About Peter van der Lende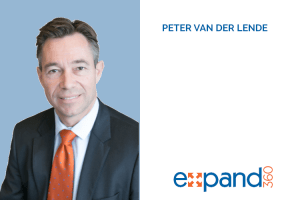 Peter has joined forces with Culture Matters.
Because he has years and years of international business development experience joining forces therefore only seemed logical.
Being born and raised in the Netherlands, he has lived in more than 9 countries of which most were in Latin America.
He currently lives in Atlanta, Georgia (USA) with his family.
You can find out more at https://expand360.com/
Or find out what Peter can do for you here.
Latest posts by Chris Smit
(see all)