There is trouble in Tibet.
Or rather, there was trouble in Tibet.

The protesters have surrendered as per this writing date.
The Chinese authorities, once again, used force to crush this opposition.
Why is the Western world so concerned about this? Why does the Chinese government use crude power to end opposition?
I'll attempt to explain this from a cultural perspective, using Hofstede's 5D model of cultural dimensions.
First some numbers; China scores high on power distance (hierarchy): 80; in comparison UK/US score 35/40, so significantly lower. A characteristic of power distance is, when it comes to change: "evolution (low score) versus revolution (high score)".
China scores low (28) on Individualism i.e. China is a collectivistic society. One of the characteristics of collectivism is so-called "In-groups"; collectives of people who are loyal to themselves and not to the so-called "Out-group". The West (western Europe and North America) is (very) Individualistic.
These two dimensions are at play in Tibet. Power distance and Individualism, or in this case Collectivism.
In China, there are at least 54 ethnic groups, In-groups. Groups where the loyalty lies with that specific group rather than the greater China. The Tibetans are such an In-group. In other words, Tibetans are more loyal to themselves than to China as a country. This also explains the beating up of non-Tibetan Chinese by Tibetans (because they were seen as foreigners).
If the Chinese government would grant greater autonomy to Tibet, all other ethnic groups would want the same, and China as a country would soon fall apart.
The high score on power distance of China predicts that the power holder, the government, in this case, will rule with great authority, and will not leave it to evolution for things to change. The retaliation against the government is also an expression of revolution from the Tibetan side.
Even lots of pressure from the Global community will not get the Chinese government to change its ways.
And as far as the upcoming Olympic games, maybe one or two countries will pull out (although I think this incident was too early for us to remember then). The games will go ahead as planned, they will be hugely successful and the Chinese will boast about their success.
Get a Taste of How Chris Presents, Watch his TEDx Talk
---
Call Direct: +32476524957
European Office (Paris) Whatsapp: +32476524957
The Americas (USA; Atlanta, GA; también en Español):  +1 678 301 8369
Book Chris Smit as a Speaker
If you're looking for an Engaging, Exciting, and Interactive speaker on the subject of Intercultural Management & Awareness you came to the right place.
Chris has spoken at hundreds of events and to thousands of people on the subject of Cultural Diversity & Cultural Competence.
This is What Others Say About Chris:
"Very Interactive and Engaging"
"In little time he knew how to get the audience inspired and connected to his story"
"His ability to make large groups of participants quickly and adequately aware of the huge impact of cultural differences is excellent"
"Chris is a dedicated and inspirational professional"
In addition, his presentations can cover specific topics cultural topics, or generally on Cultural differences.
Presentations can vary anywhere from 20 minutes to 2 hours and are given World Wide.
Book Chris now by simply sending an email. Click here to do so.
Read more about what Chris can do for you.
Percentage of People Rating a Presentation as Excellent

86%

86%

Rating the Presentation as Practical

89%

89%

Applicability of Chris' presentation

90%

90%
About Peter van der Lende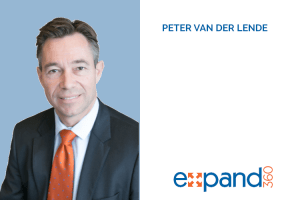 Peter has joined forces with Culture Matters.
Because he has years and years of international business development experience joining forces therefore only seemed logical.
Being born and raised in the Netherlands, he has lived in more than 9 countries of which most were in Latin America.
He currently lives in Atlanta, Georgia (USA) with his family.
You can find out more at https://expand360.com/
Or find out what Peter can do for you here.
Latest posts by Chris Smit
(see all)