Cultural Diversity and Negotiations
Working across international and cultural boundaries can be difficult and frustrating.
However, we believe passionately that everybody can deepen their understanding and build their skills in order to become more effective when working at an international level.
The costs of business failure can be extremely high as the record of failed cross-border alliances, mergers, and acquisitions shows. At the same time, the performance of highly competent individuals can be disappointing when making the transition from a domestic to an
international environment.  These costs and mistakes can be avoided.
The Intercultural Negotiations workshop on cultural diversity and negotiations is designed to provide the necessary solutions that assist individuals, teams, and organizations in understanding how they can operate successfully in the international arena as well as to overcome the difficulties that cross-border negotiations can bring about.
Cross-Cultural Negotiation training is aimed at business personnel who are traveling abroad for negotiations or hosting clients/customers from other countries.  The program is designed to provide crucial information on approaches to, tactics, and the etiquette surrounding the negotiation process.
Areas covered are:
• Determining one's style of negotiation and the underlying cultural assumptions it reflects.
• The etiquette of meeting, greeting, communication (verbal and non-verbal) gift-giving, entertaining, and business meetings.
• Preparing for the negotiation – how to approach the negotiation, building rapport, and other preparatory steps.
• Having a deeper understanding of "the other" business culture: what motivates the "other" business person and how he/she prefers to negotiate.
• Necessary information – tips on what, when, and the way in which facts, statistics, and other supporting evidence should be used in negotiations.
• Being able to modify their communicational style appropriately and harmonize more successfully with "the other's" expectations.
• Negotiation tactics – examining cross-cultural differences in negotiation styles such as haggling, stalling, changing demands, seeking concessions, and closing deals.
We take an individual approach to each of our clients and therefore only deliver tailor-made courses concentrating on the country/region you want.
When you'd like to know more, click here to contact us
An article about international negotiations can be found here.
Listen to this podcast with Jan Potgieter on international negotiations.
Get a Taste of How Chris Presents, Watch his TEDx Talk
---
Call Direct: +32476524957
European Office (Paris) Whatsapp: +32476524957
The Americas (USA; Atlanta, GA; también en Español):  +1 678 301 8369
Book Chris Smit as a Speaker
If you're looking for an Engaging, Exciting, and Interactive speaker on the subject of Intercultural Management & Awareness you came to the right place.
Chris has spoken at hundreds of events and to thousands of people on the subject of Cultural Diversity & Cultural Competence.
This is What Others Say About Chris:
"Very Interactive and Engaging"
"In little time he knew how to get the audience inspired and connected to his story"
"His ability to make large groups of participants quickly and adequately aware of the huge impact of cultural differences is excellent"
"Chris is a dedicated and inspirational professional"
In addition, his presentations can cover specific topics cultural topics, or generally on Cultural differences.
Presentations can vary anywhere from 20 minutes to 2 hours and are given World Wide.
Book Chris now by simply sending an email. Click here to do so.
Read more about what Chris can do for you.
Percentage of People Rating a Presentation as Excellent

86%

86%

Rating the Presentation as Practical

89%

89%

Applicability of Chris' presentation

90%

90%
About Peter van der Lende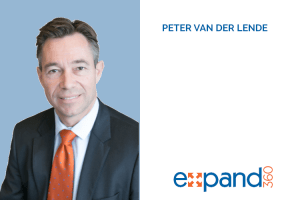 Peter has joined forces with Culture Matters.
Because he has years and years of international business development experience joining forces therefore only seemed logical.
Being born and raised in the Netherlands, he has lived in more than 9 countries of which most were in Latin America.
He currently lives in Atlanta, Georgia (USA) with his family.
You can find out more at https://expand360.com/
Or find out what Peter can do for you here.