Airbus is grown up now, as an aircraft maker. It took years of hard work, and billions of Europeans' tax money in the form of state subsidies to come at par with its American rival Boeing. But the subsidies have dried up, and so has the performance of the last year(s).
Airbus has made a few attempts to get out of its current situation: the launch of its flagship the Biggest of them all, the A380 super-jumbo. Last year, on the opening day of the Farnborough International Air Show, Christian Streif, then the new European boss, unveiled three versions of its newly redesigned, wide-bodied A350 model. This latest model, not the A380 is the key to restoring Airbus competitiveness.
Still, Airbus has lots of troubles.
The A380 super-jumbo will be delivered almost two years later than planned to its customers. This will cost the company billions.
Airbus scrapped a $4 billion update of its successful A330 model in favor of the new, extra-wide-bodied plane called the A350XWB, which will cost around $10 billion to develop. Boeing on the other hand is way ahead. It captured 75% of the new aircraft orders last year. Mainly thanks to its latest medium-sized, long-haul model the 787. It also sold 150 of its very popular 777 (whereas Airbus sold only 15 of its A340).
Airbus customers told the company to "raise the game" against rival Boeing.
Now for the cultural part: "raising the game" requires taking risks. Airbus is run (and owned) by French and German management. Both cultures score relatively high on Uncertainty avoidance. Uncertainty Avoidance is one of the 4 dimensions constructed by Dutch Culture Guru prof. Geert Hofstede. In short, it describes a country/culture's need for structure & rules, and risk avoidance. Given the risk avoidance, it is no wonder that airbus bets on an (in former times) proven concept of the hub & spoke and big aircraft.
So far Airbus has put lots of money on the A380 (building on the concept of bigger aircraft (like the 747-400) flying between international hubs like New York and Frankfurt).
Boeing has gone another way (and taking a big risk with this choice): smaller aircraft (about 250 seats), point to point between smaller city pairs, and flying about 20% faster than conventional planes. This saves the traveler time, and the airline money by buying fewer planes, due to faster flight time and hence more aircraft deployment per 24 hours.
The current organizational structure does not seem to help Airbus with solving its problems either.
Two chairmen, two CEOs, French and German, (the Brits are getting out by BAE selling its 20% stake to the French EADS). French EADS is the parent company of Airbus. But the two companies do not seem to be integrated fully. Much creating a state within a state.
French culture has a relatively strong hierarchy compared to Germany and the UK. Cultures with a strong hierarchy tend to be reluctant to share information between different levels & parts of an organization. As has been reported from within airbus: different divisions of EADS have difficulty pooling knowledge. In cultures with a large power distance (PDI), information means relatively more "power" than in cultures with a smaller PDI (e.g. Great Britain)
Another characteristic of large power distance (as this hierarchy dimension is called from Hofstede´s culture dimensions), is that the boss is still the boss. There is a tendency to obey the boss, usually without questioning. An expectation that the boss from a high power distance culture also expects from his/her co-workers.
The new boss Louise Gallois has promised far-reaching reforms for 2007. But his mandate might be limited by the fact that the French state has a big say. It owns 15% of the shares of EADS. And in fact, the French state is Mr. Gallois's boss. And the boss is the Boss!
Another problem that might come up is the announcement to cut costs by $2bn by 2010. Mostly by cutting jobs. In cultures with large power distance (France), this usually leads to strikes (revolution instead of evolution). Strikes will delay work, even more, causing Airbus to possibly deliver their A380 even later.
So according to us, the cultural differences between the French, Germans & Brits certainly play a role.
Read here an article that discusses that similar cultures can still have difficulties
To read more about the four primary dimensions of culture, read this article.
Get a Taste of How Chris Presents, Watch his TEDx Talk
---
Call Direct: +32476524957
European Office (Paris) Whatsapp: +32476524957
The Americas (USA; Atlanta, GA; también en Español):  +1 678 301 8369
Book Chris Smit as a Speaker
If you're looking for an Engaging, Exciting, and Interactive speaker on the subject of Intercultural Management & Awareness you came to the right place.
Chris has spoken at hundreds of events and to thousands of people on the subject of Cultural Diversity & Cultural Competence.
This is What Others Say About Chris:
"Very Interactive and Engaging"
"In little time he knew how to get the audience inspired and connected to his story"
"His ability to make large groups of participants quickly and adequately aware of the huge impact of cultural differences is excellent"
"Chris is a dedicated and inspirational professional"
In addition, his presentations can cover specific topics cultural topics, or generally on Cultural differences.
Presentations can vary anywhere from 20 minutes to 2 hours and are given World Wide.
Book Chris now by simply sending an email. Click here to do so.
Read more about what Chris can do for you.
Percentage of People Rating a Presentation as Excellent

86%

86%

Rating the Presentation as Practical

89%

89%

Applicability of Chris' presentation

90%

90%
About Peter van der Lende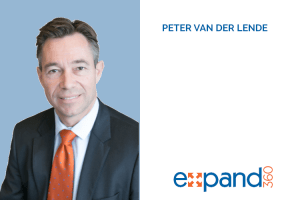 Peter has joined forces with Culture Matters.
Because he has years and years of international business development experience joining forces therefore only seemed logical.
Being born and raised in the Netherlands, he has lived in more than 9 countries of which most were in Latin America.
He currently lives in Atlanta, Georgia (USA) with his family.
You can find out more at https://expand360.com/
Or find out what Peter can do for you here.
Latest posts by Chris Smit
(see all)