Podcast: Play in new window | Download (Duration: 42:32 — 34.2MB) | Embed
About This Week's Guest
Henk van Rensbergen
Henk bought his first camera when he was 16 years old with which he started taking pictures of empty factories and forgotten castles.
Now he flies around the world as Captain on a Boeing 787.
While his crew is relaxing at the local swimming pool, he ventures out to desolated city palaces, overgrown industrial factories or rusted war vessels.
With his website in the early nineties and his books "Abandoned Places", he was an early pioneer on the urban exploration scene.
In 2017, after 4 years of research, Van Rensbergen published a book from his new book: "No Mans Land"; the follow up of Abandoned Places. With this project, he goes one step beyond what he as done before and shows a world where mankind is extinct and animals live in our buildings.
This world, full of anthropomorphic pointers to contradictions holds up a mirror for mankind.
What if animals were the only survivors? This new photographic series by Henk van Rensbergen is uncanny and spellbinding as it pictures a post-apocalyptic world.
The captivating beauty of the desolation conveyed by his Abandoned Places photographs persists in these images but gains an added dimension with the depiction of animals in search of their place in a world once dominated by human beings.
"A powerful poetic vision portraying the unthinkable – the end of humanity."

Desmond Morris
His tips to become more culturally competent are:
Shut up & listen and shut up & look; Speaking a language is not enough to understand other people. So paying attention to what is going on first is important.
When visiting a new place you haven't been before, read about that place; prepare yourself.
Don't be afraid to open up and be vulnerable. If you open up, the other will likely do the same.
Interview Links
Links that are mentioned in this episode:
Email:
Website: http://henkvanrensbergen.com
To listen to another episode of an Airline pilot check out this episode with Patrick Smith.
The Culture Matters Podcast on International Business & Management Podcast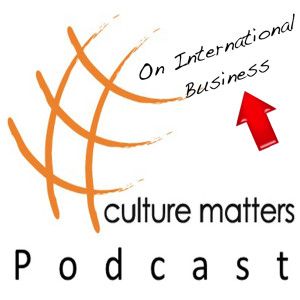 Build your Cultural Competence, listen to interesting stories, learn about the cultural pitfalls and how to avoid them, and get the Global perspective here at the Culture Matters podcast on International Business.
We help you understand Cultural Diversity better by interviewing real people with real experiences.
Every episode there is an interview with a prominent guest, who will tell his or her story and share international experiences. Helping you develop your cultural competence. Welcome to this culture podcast and management podcast.
If you have a minute, please leave me an honest rating and review on iTunes by clicking here. It will help the visibility and the ranking of this culture podcast on iTunes immensely! A BIG THANK YOU!
Enjoy this FREE culture podcast!
Music: Song title - Bensound.com
Get a Taste of How Chris Presents, Watch his TEDx Talk
---
Call Direct: +32476524957
European Office (Paris) Whatsapp: +32476524957
The Americas (USA; Atlanta, GA; también en Español):  +1 678 301 8369
Book Chris Smit as a Speaker
If you're looking for an Engaging, Exciting, and Interactive speaker on the subject of Intercultural Management & Awareness you came to the right place.
Chris has spoken at hundreds of events and to thousands of people on the subject of Cultural Diversity & Cultural Competence.
This is What Others Say About Chris:
"Very Interactive and Engaging"
"In little time he knew how to get the audience inspired and connected to his story"
"His ability to make large groups of participants quickly and adequately aware of the huge impact of cultural differences is excellent"
"Chris is a dedicated and inspirational professional"
In addition, his presentations can cover specific topics cultural topics, or generally on Cultural differences.
Presentations can vary anywhere from 20 minutes to 2 hours and are given World Wide.
Book Chris now by simply sending an email. Click here to do so.
Read more about what Chris can do for you.
Percentage of People Rating a Presentation as Excellent

86%

86%

Rating the Presentation as Practical

89%

89%

Applicability of Chris' presentation

90%

90%
About Peter van der Lende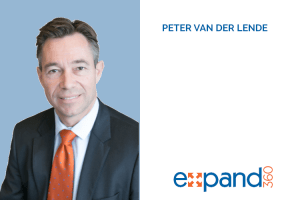 Peter has joined forces with Culture Matters.
Because he has years and years of international business development experience joining forces therefore only seemed logical.
Being born and raised in the Netherlands, he has lived in more than 9 countries of which most were in Latin America.
He currently lives in Atlanta, Georgia (USA) with his family.
You can find out more at https://expand360.com/
Or find out what Peter can do for you here.
Latest posts by Chris Smit
(see all)