Saint Nicholas of Myra has a lot to answer for. For a start he was responsible for a Nordic Council meeting that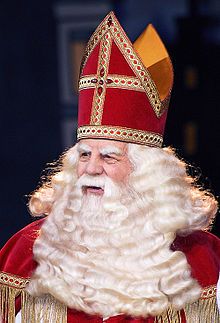 was devoted to a bitter dispute over claims to his namesake, Santa Claus.
The Norwegians presented a carefully argued but sentimental case for ownership, matched by equally nostalgic pleas from the Icelanders and the Greenlanders. The Swedes grumbled, and the Finns argued from the de facto reality of a Santa Claus industry already established just inside the Arctic Circle north of Rovaniemi.
They subsequently reinforced their claim by launching a 'Santa Claus Finland International' venture which, in turn, prompted the Danish government to grant a state subsidy to a Santa's workshop in Greenland.
Norway, as always, was anxious to have the last word. The Norwegian town of Dröbak challenged (so far unsuccessfully) the Finnish claim to the Father Christmas trade on evidence, dating from the year 1602, that Santa was born under a tree there. Read More