Improving Individual & Organizational Performance
The No-Nonsense Approach to
Measurable,
Manageable, and
Motivational Development, Growth & Profits
Do you know what you want, but don't get what you need?
Common Sense is often not Common Practice.
Most managers use the Trial-and-Error approach to managing their organization.
We measure your current situation and progress towards your goal.
What gets measured gets done.
Get it right this time.
Work with us
Get a Taste of How Chris Presents
---
Book Chris Smit as a Speaker
If you're looking for an Engaging, Exciting and Interactive speaker on the subject of Intercultural Management & Awareness you came to the right place.
Chris has spoken at hundreds of events to thousands of people on the subject of Cultural Diversity & Cultural Competence.
What Others Say About Chris:
"Very Interactive and Engaging"
"In little time he knew how to get the audience inspired and connected to his story"
"His ability to make large groups of participants quickly and adequately aware of the huge impact of cultural differences is excellent"
"Chris is a dedicated and inspirational professional"
His presentation can cover specific topics, or generally on Cultural differences.
Duration of any presentation can vary from 20 minutes to 2 hours and anything in between, and are given World Wide.
Book Chris now by simply sending an email. Click here to do so.
% of People Rating a Presentation as Excellent

86%

% of People Rating a Presentation as Practical

83%

% of People Rating a Presentation as Applicable

90%
Hans Odenthal, People Manager Sioux Embedded Systems; Eindhoven, the Netherlands
"Chris is an open-minded flexible professional who can deliver high-quality work when it comes to culture. After having attended a workshop of him, people are better equipped to work with other cultures.
What counts for me are the end results, and for that you can count on Chris. Working with Culture Matters has increased our productivity when it comes to working with other cultures."
Paul Wait, CEO GTMC; London, UK
"Chris is an experienced culture expert. I've been doing business with him for years and have never been disappointed.
He not only knows what he's talking about, he can also deliver it in a way that captures an audience, be it 10 people or 150 people. If culture is important to you (and for whom isn't it) work with Chris."
Brigit Law; Senior Trade Officer Dutch Embassy, Brussels Belgium
"Chris Smit offers excellent guidance in understanding the effect of cultural differences in doing business abroad. Even if, or especially when, it concerns trading with neighboring countries.
That's why I asked Chris to sit in a panel discussion about cultural differences that was linked to a business matchmaking of young entrepreneurs from The Netherlands and Belgium. Bringing these young people at an early stage in their internationalization process in contact with experts like Chris, will help them succeed in their business."
Jens Schuster; Senior Director Lufthansa City Center, Frankfurt Germany
"As a Senior Director for Lufthansa City Center International (LCCI) I deal with different cultures every day. I met Chris at a conference in Abu Dhabi, where he gave a keynote lecture. Immediately after I contracted him for our organization's annual customer event.
Chris is able to capture the attention from the very first moment on, and hold it till the last minute. He broadens and deepens your understanding, as well as giving you the tools to overcome cultural differences within a global business world."
Christophe Scholer; CEO Araxxe, Lyon France
"We've been growing rapidly internationally, so we needed to become culturally competent. For that, we have found the perfect partner in Chris Smit. I've attended a workshop where Chris explained and taught us all we needed to know to more effectively work with our international clients.
If you're working internationally, work with Chris. He can save you time and money by letting you do your business better."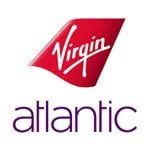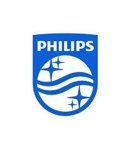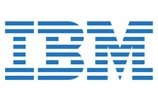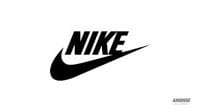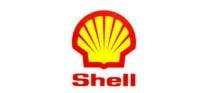 And Many More…
If you think Culture Matters in your Business and Organization, get in touch with us. Click Here…