Simply put, an Organizational Development practitioner is to an organization as a physician is to a human body.
The practitioner "diagnoses" (or discovers) the most important priorities to address in the organizational development, suggests a change-management plan, and then guides the organization through the necessary change.
We can help your organization to align the human factor with your business requirements by addressing the following:
How do we relate to each other, e.g. if we make a mistake will our colleagues genuinely help us out or will they secretly think "one up for me!"
How do we relate to our work, e.g. do we execute our tasks in a meticulous way or do we put the emphasis more on innovation and creativity.
How do we relate to the outside world, e.g. do we know what is good for the customer or do we do whatever the customer wants even if this may harm the customer's longer-term interests.
The degree to which people are motivated either to work hard or to stay with the company, is analyzed in terms of both internal and external factors.
The leadership style and the degree to which the leadership style is accepted.
The average profile of an employee.
Our Methodology
We have developed an analytical online measurement tool consisting of 6 dimensions.
Our model is based on the ideas, which have been developed by Dr. Bram Nueijen and others, as well as on our own research and advisory work.
Our methodology is based on the conviction that culture only becomes meaningful by comparison.
Thus the actual culture of the client will be compared with its "strategic" and desired culture.
The "strategic" culture is defined by the long-term requirements a client has to meet in order to be and/or to remain economically successful.
The outcome
What can you expect to do with the outcome of our on-line measurement tool?
Assess whether the internal change is unavoidable.
Define change objectives explicitly.
Define change strategy explicitly.
Realize change objectives more effectively.
Monitor the degree to which change is realized.
Assess the feasibility of strategies.
Realize strategic alliances, take-overs and mergers more successfully
Our approach to Organizational Development
Our primary approach is modular.
In other words, you will not be stuck with us for years to come (although you might value our expertise and way of working that you would not mind!).
We assist you in interpreting the outcome of the on-line survey.
Then it is up to you whether you think you still need us for further implementation of specific changes in your organization. When you'd like to know more, click here to contact us.
An article about international mergers and acquisitions can be found here.
Get a Taste of How Chris Presents, Watch his TEDx Talk
---
Call Direct: +32476524957
European Office (Paris) Whatsapp: +32476524957
The Americas (USA; Atlanta, GA; también en Español):  +1 678 301 8369
Book Chris Smit as a Speaker
If you're looking for an Engaging, Exciting, and Interactive speaker on the subject of Intercultural Management & Awareness you came to the right place.
Chris has spoken at hundreds of events and to thousands of people on the subject of Cultural Diversity & Cultural Competence.
This is What Others Say About Chris:
"Very Interactive and Engaging"
"In little time he knew how to get the audience inspired and connected to his story"
"His ability to make large groups of participants quickly and adequately aware of the huge impact of cultural differences is excellent"
"Chris is a dedicated and inspirational professional"
In addition, his presentations can cover specific topics cultural topics, or generally on Cultural differences.
Presentations can vary anywhere from 20 minutes to 2 hours and are given World Wide.
Book Chris now by simply sending an email. Click here to do so.
Read more about what Chris can do for you.
Percentage of People Rating a Presentation as Excellent

86%

86%

Rating the Presentation as Practical

89%

89%

Applicability of Chris' presentation

90%

90%
About Peter van der Lende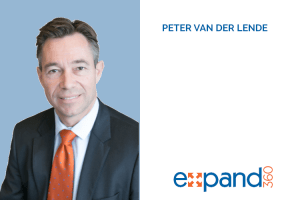 Peter has joined forces with Culture Matters.
Because he has years and years of international business development experience joining forces therefore only seemed logical.
Being born and raised in the Netherlands, he has lived in more than 9 countries of which most were in Latin America.
He currently lives in Atlanta, Georgia (USA) with his family.
You can find out more at https://expand360.com/
Or find out what Peter can do for you here.