Most people I meet during a Cultural Awareness Training work in some sort of International Project Management way.
International Project Management also seems to be expanding since more and more organisations move (parts of) their business outside their own country.
Very often this off-shoring (leading to international project management) makes financial sense. And a decision like that is then easily taken. But the reality teaches us that it is not all that easy.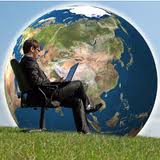 Different Cultures
Different Cultures have different ways of working when it comes to international project management. I have had the opportunity to work with a big International Bank that outsourced a big chunk of their IT to India. Again, financially that made good sense, however the people working on the projects were less happy. One quote I can remember from someone was "I get what I ask for, but I don't get what I want". Read More